We normally get a couple of SwimWays spring floats for under $20 and they last for a year or 2. We just leave them lying on the pool deck out of the way.
We decided to get a couple of nice ones, since we really like floating around in the pool when it is just the two of us. So we invested in the Ultra Sunsation Foam Pool Floats. Now these are not $20 pool floats. I believe that I paid just south of $150 for each one. They are VERY comfortable and well worth the money!
Our plan is to have them last for many years! And of course that would not include throwing them on the pool deck in the sun! They came with many instructions on how they should be stored. I started looking around online and the racks were way overpriced, and not exactly what I had in mind. So the hunt was on for some ideas on how to make my own.
I decided that PVC was the way to go. I ended up at Lowes designing the final rack in my head, based on the parts and lengths that they had! LOL
I had some old plastic wheels in my shop, so I went to work building the rack.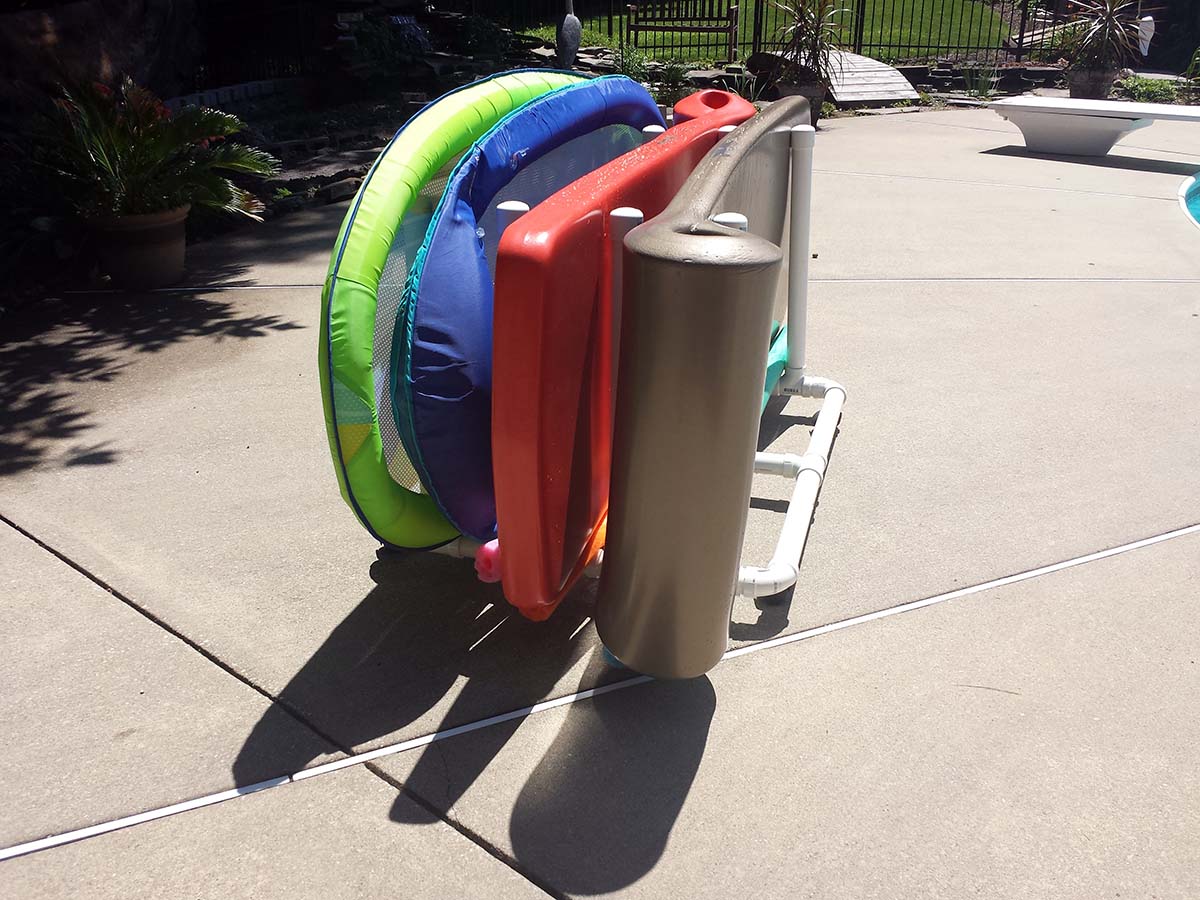 I decided to make it big enough to put all of the floats on it. It keeps them organized, clean, dry, and out of the sun. I just roll them under the gazebo when we are not using them!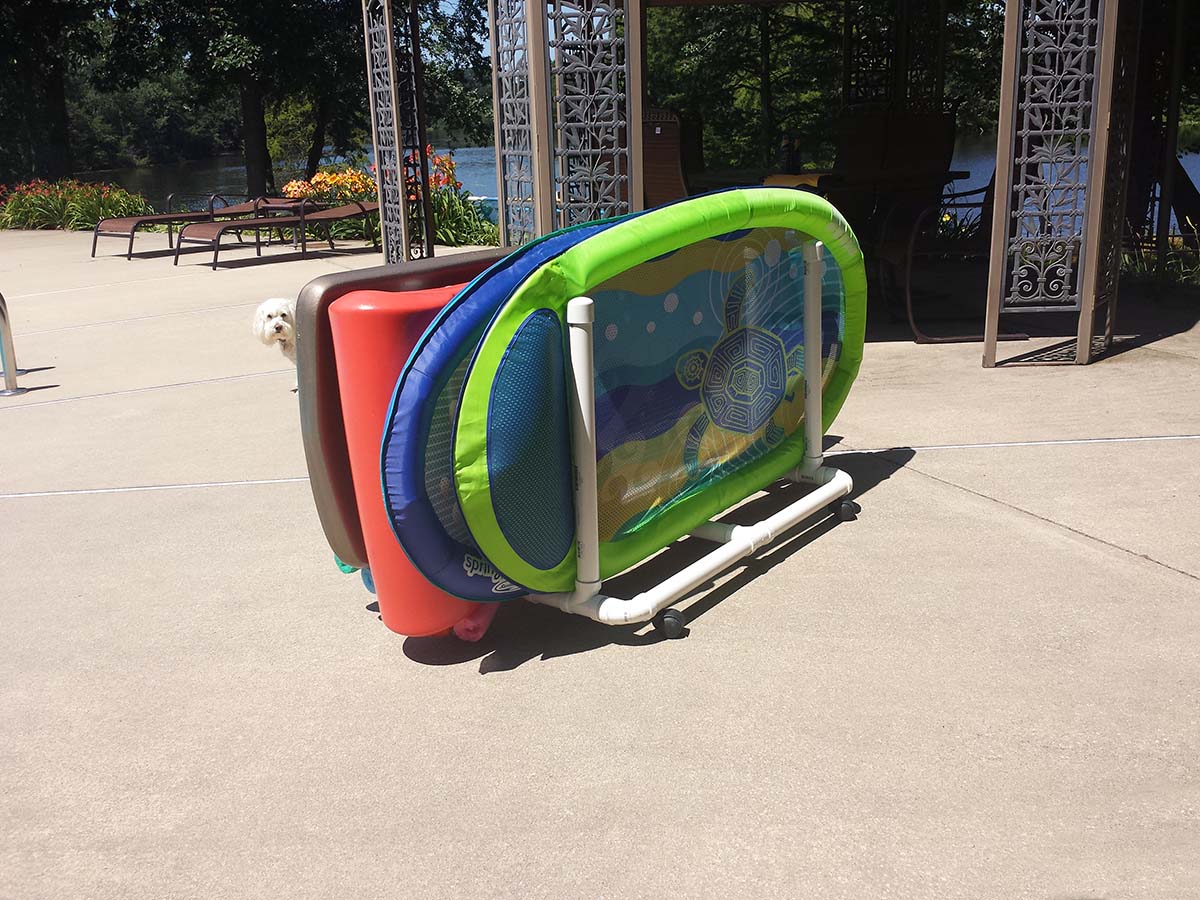 I put some pool noodles on the bottom to keep the nice floats from getting indentations from the PVC on the bottom.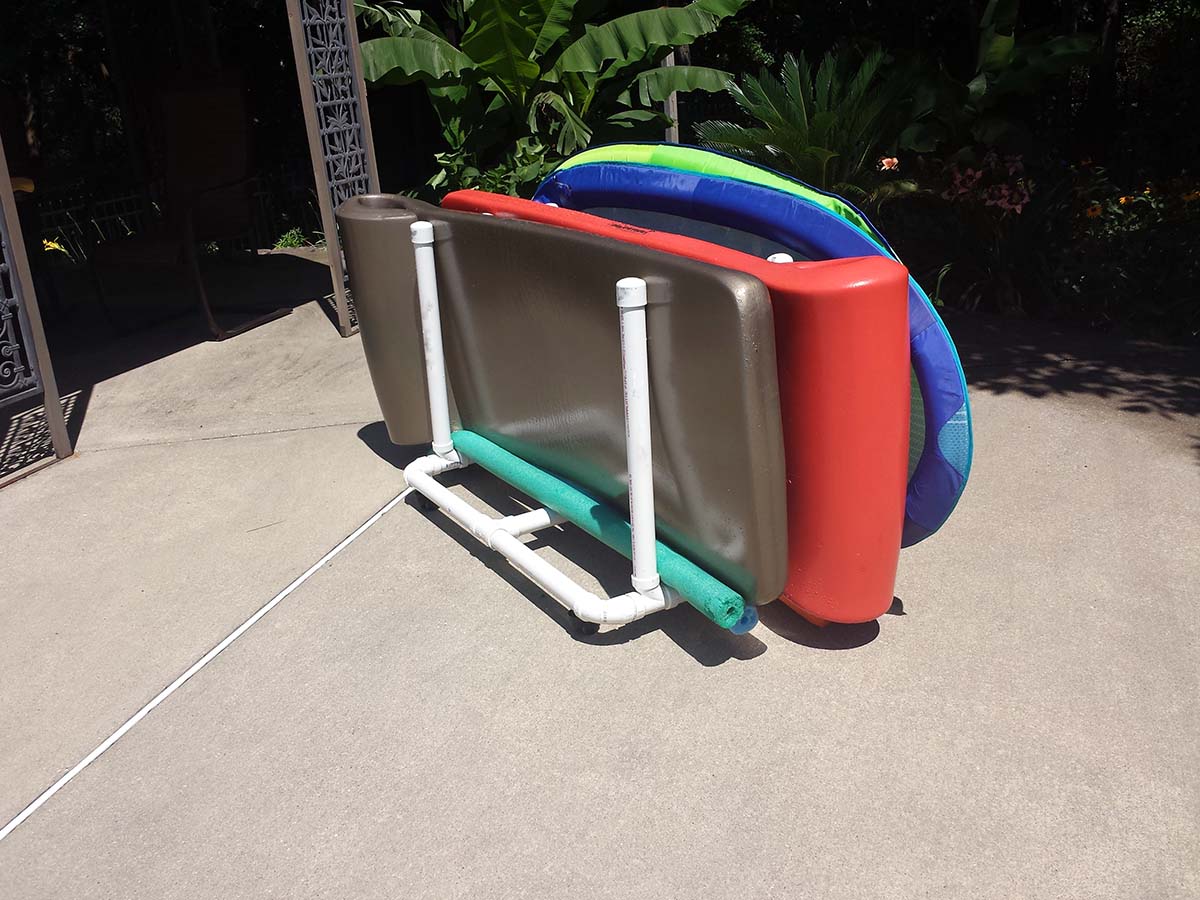 I really like this rack and probably would not change a thing!