It is no secret that we like to get away. My wife wanted to go to Lancaster County in Pennsylvania. RCI had a Gold Crown Resort in Hershey called The Suites at Hershey. Since it is the only timeshare around the area and it is a Gold Crown, it was very tough to get into. But we finally got in last week!
And we love to travel in the fall because of the fall colors and the absence of screaming kids and other families. LOL
The bad thing is that the park was closed and so I did not get to ride any roller coasters! We were right next to the park so each day when we went out we could see the park. Sort of like the park was rubbing it in.
Here is a picture of the empty park.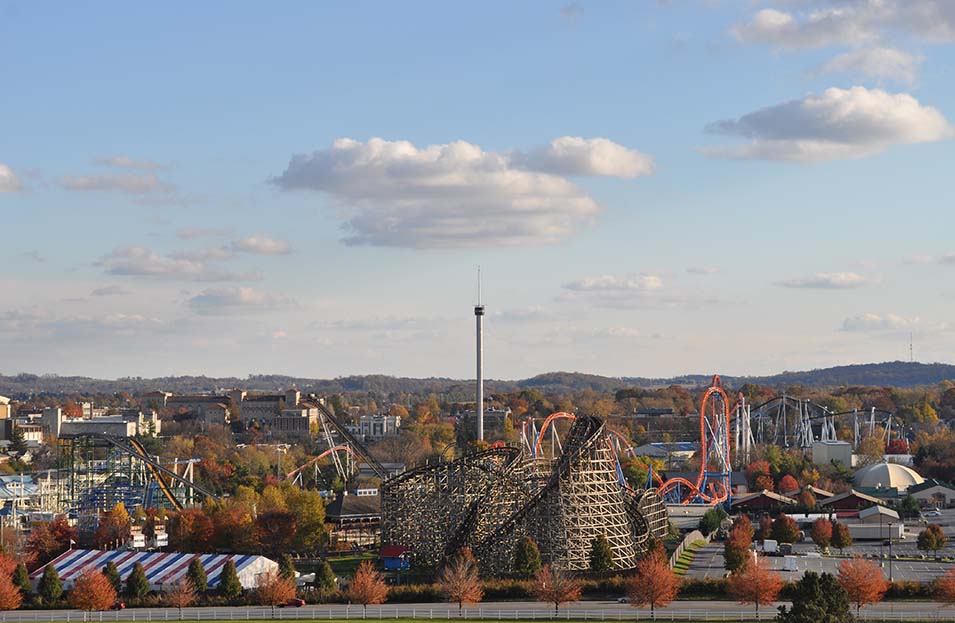 Here is one of the wooden roller coasters that I did not get to ride.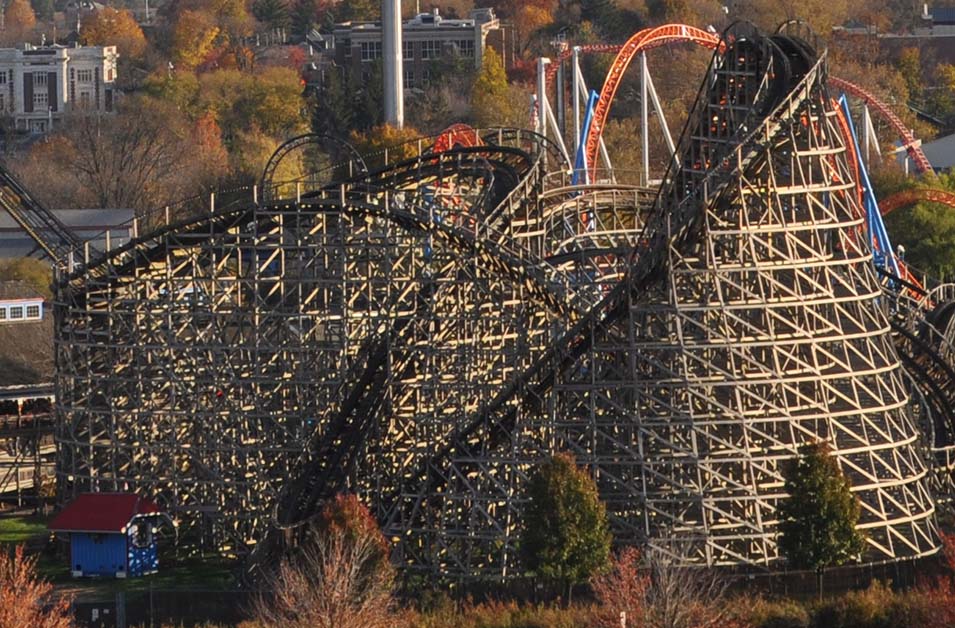 And here is another.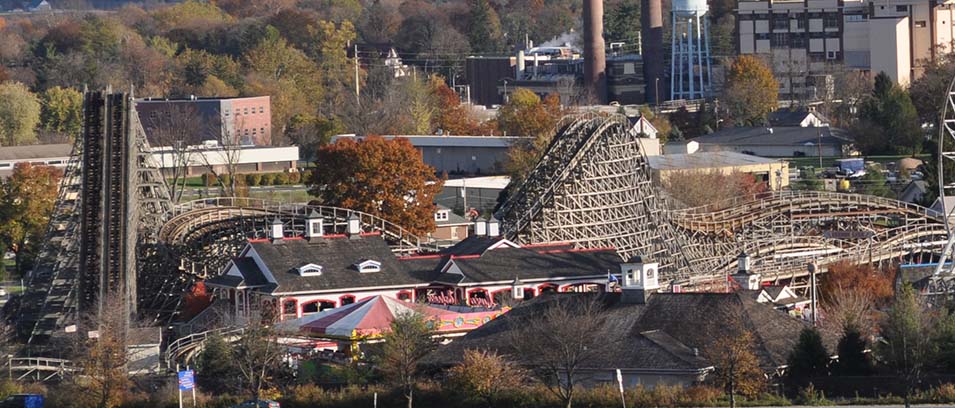 Here is a panoramic view of the park. If you click on the photo you can see it larger. (Depending upon your browser you may have to click on the photo again to enlarge it.) Just use you "back" button to return here. You can see the candy factory in the background.

This picture was taken at the Hershey Gardens at The Hershey Hotel up on the hill overlooking Hershey. Beautiful fall colors!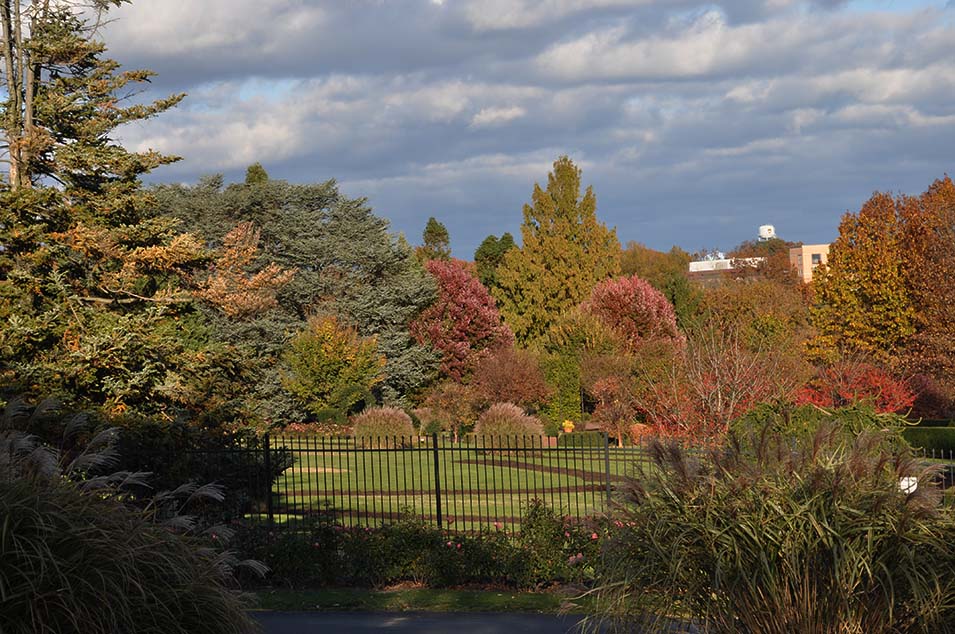 In this last photo you can see where we stayed. The three white buildings on the far left with the red roofs are The Suites at Hershey. The only thing separating them from Hershey Park is a set of Outlet Stores in between.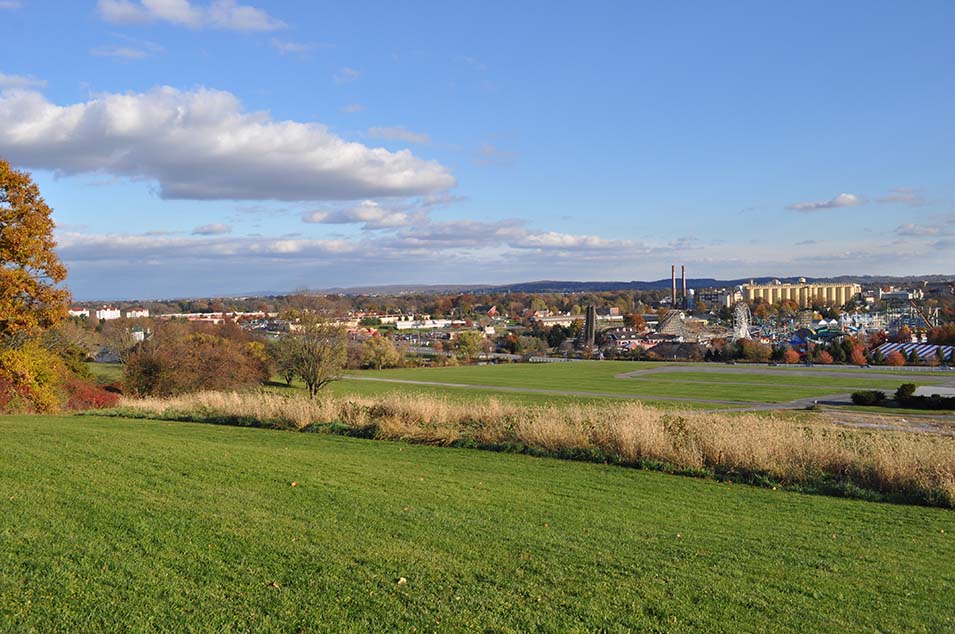 Also wanted to mention and awesome restaurant just off the beaten path. Cafe Campbelltown had an awesome breakfast. It was so good that we went back for a dinner and it was fantastic!
We did get to see some Amish Country as well. I should have taken more pictures, but now I will have an excuse to go back!