Well, it was a bad day for Larry and Louise. I have been craving them, and last night I was satisfied! Many thanks to Charles and Mary at Bayside Seafood!
Larry was almost 3 pounds and Louise was just shy of 2 and a half. Lots of meat!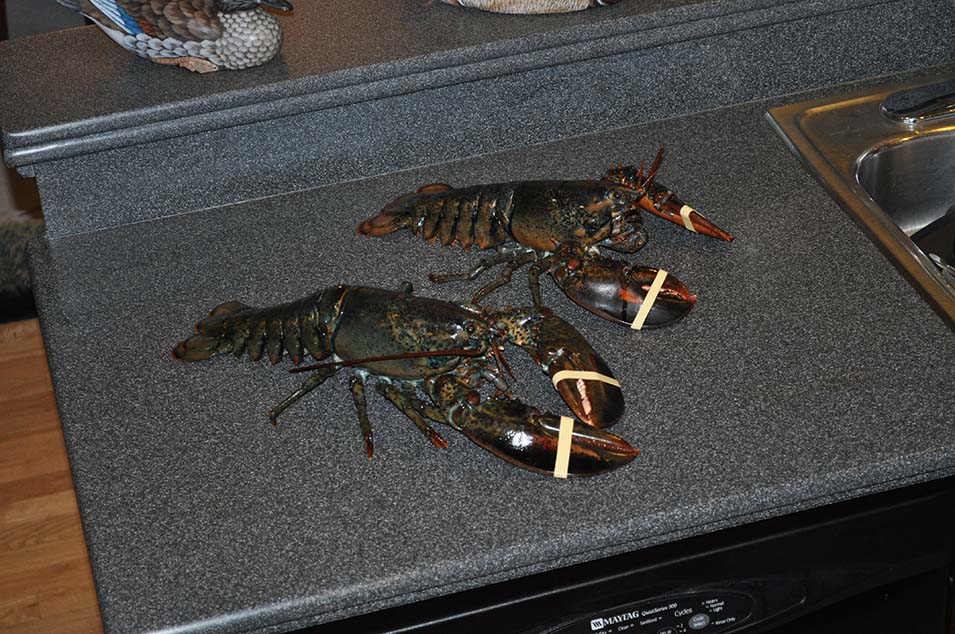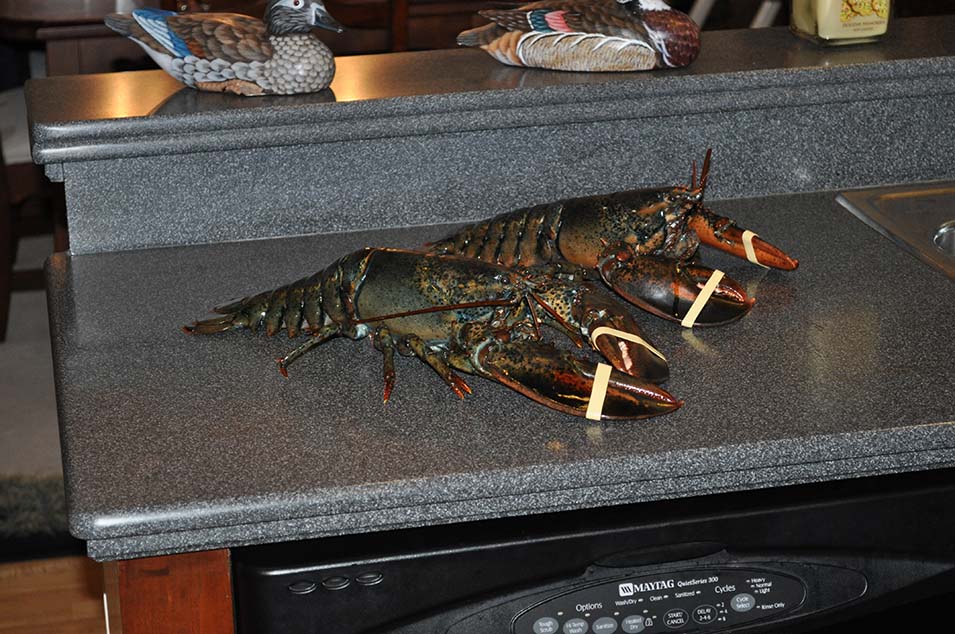 I had already decided that I would try something different. I would clean the whole lobster and put only the meat on the plate.
Normally I break the tail off and cut the under part out for easy access. I then put that and the whole claws on the plate.
So I got the water boiling and sent Larry and Louise in for a hot swim.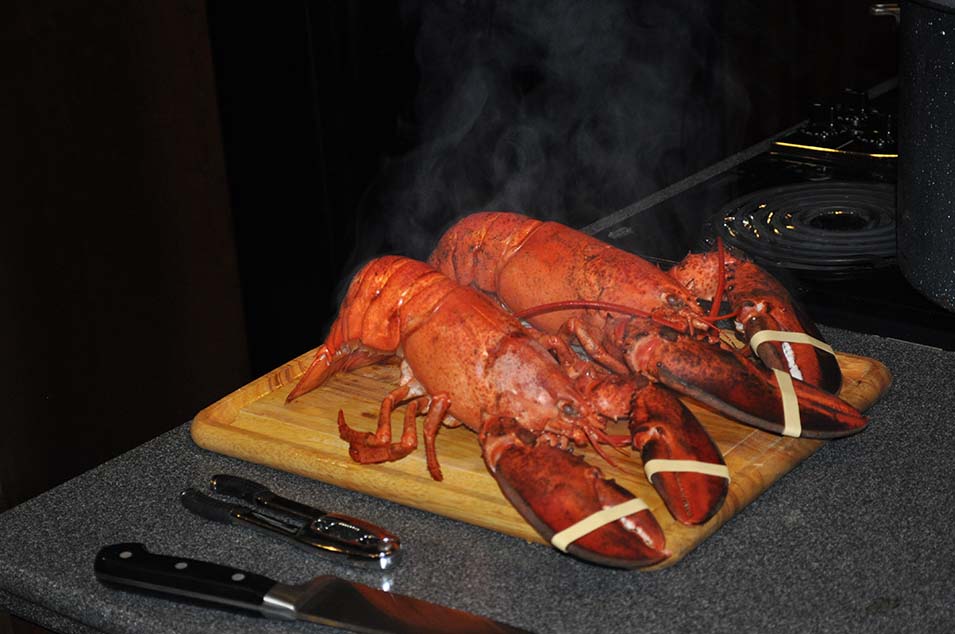 I twisted the tail and pulled it out. I put the point of a large knife at the fan tail and pushed it down through the top of the tail. The meat then pulled right out in 2 pieces. I broke the claws off. Cracked them and pulled the meat out. I then ran a pair of scissors through the knuckle and pulled the excellent meat out of there. I then did something that I have never done. I tore the little legs off, and cut the ends (that were in the body) off. Laid them flat on the cutting board and placed a rolling pin on the other end. I rolled the meat right out. It was quite a sight, and that meat is quite a treat!
I put all of the meat on plates and served. Drizzle melted butter on and start eating! I will be doing it this way from now on. No mess at the table!