One of the nice things about living on the Eastern Shore is the changing of the seasons. And each season has bad points and good points. They also have their own distinct sights, smells, and temperatures.
We have spent a lot of time turning our backyard into our own "paradise" as most people do. A place to relax, anytime of day. We are lucky enough to have a swimming pool in the middle of our backyard paradise, which makes it even more inviting in the summer!
And the plants and flowers have their own stages and times when they can be enjoyed the most. I captured some of them today on my "summer walk around" to share with you.
Here is Humpty Dumpty (whom we call HD for short) cooling it on the side of the bog. His favorite spot. (Not sure if I would want to sit on a wall, knowing what I know about his history). Margo first spotted him in a garden in Lewes and she had to have one. So I searched all over the internet until I found one, and whoomp, there he is!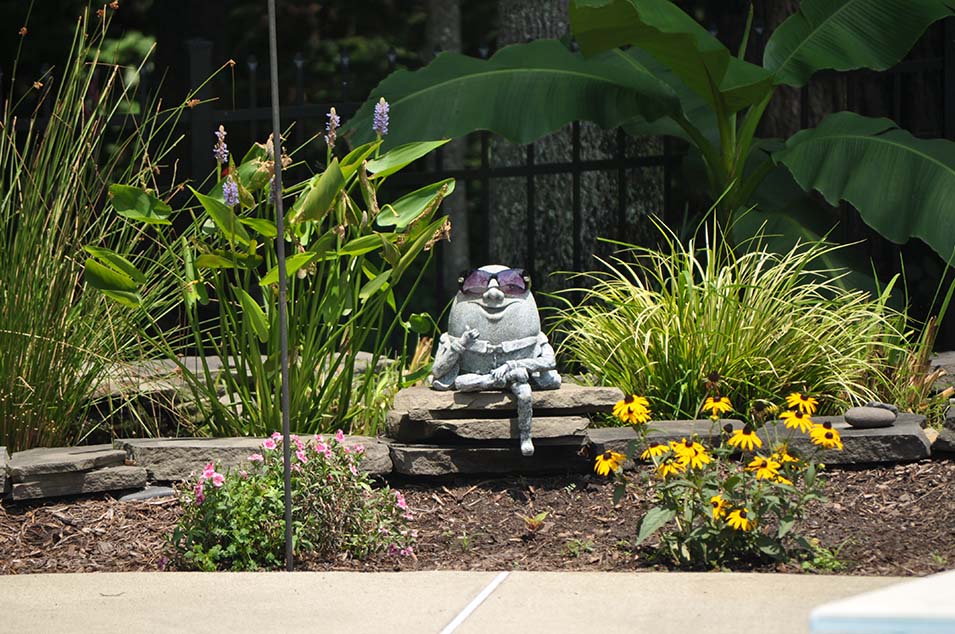 The pond offers a lot of opportunities for plants and flowers that are very unique. And I have had many different varieties in the 6 years that we have had our pond. The first 2 photos are the water lilies that most people are familiar with. And the third is a flower on the Pickerel Rush.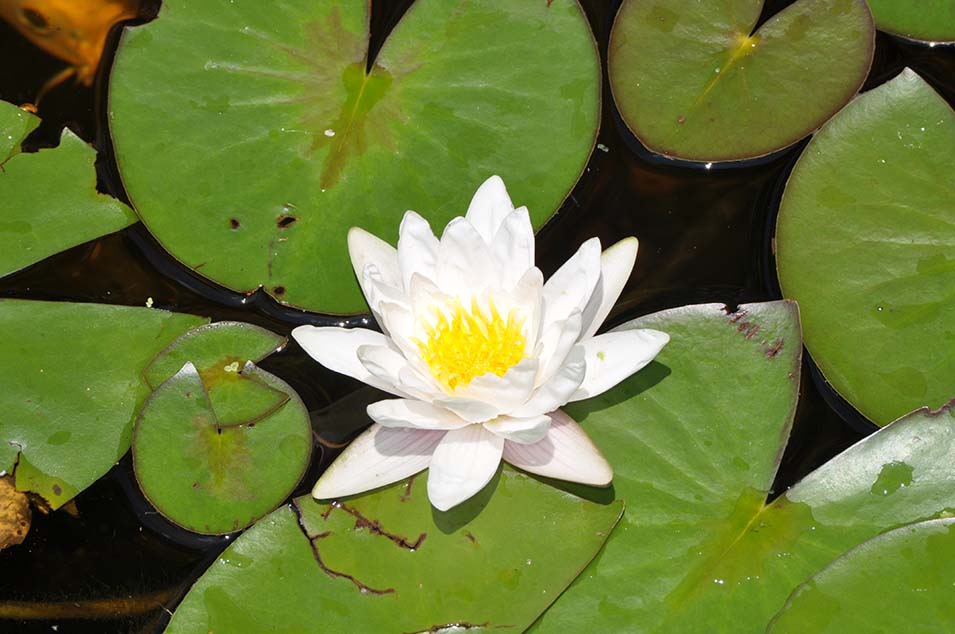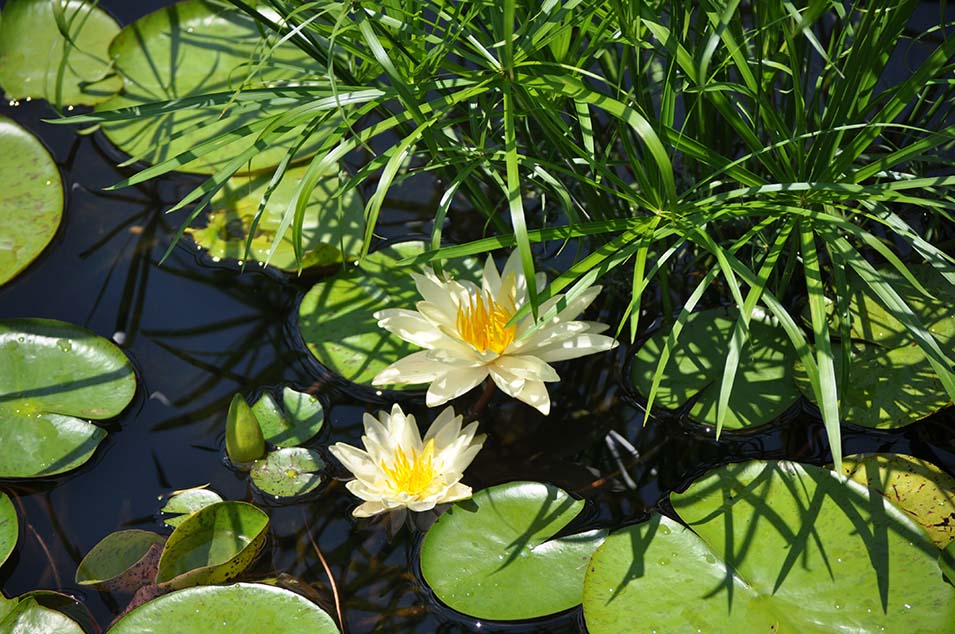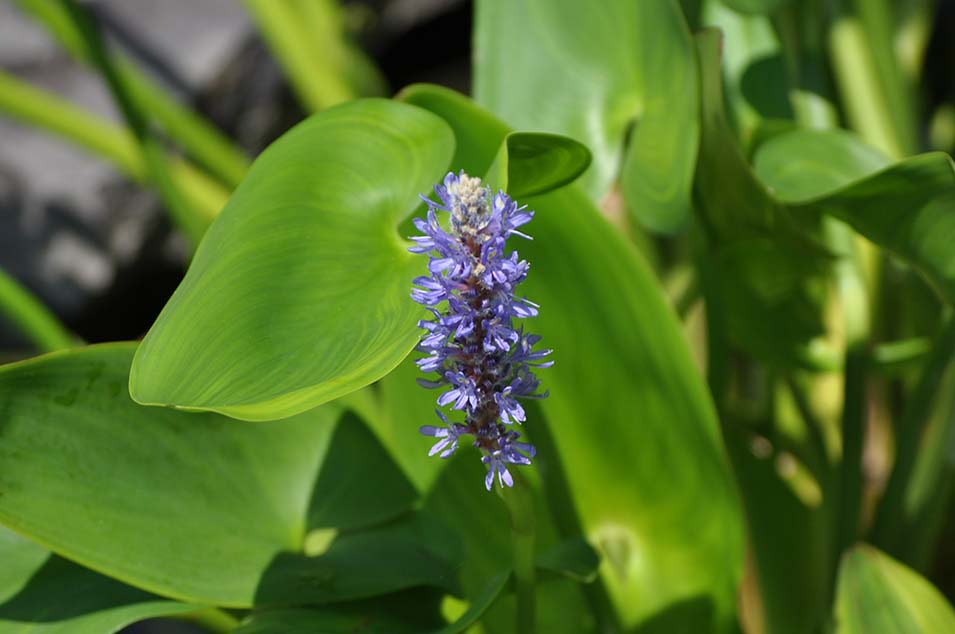 Now most of my plants are perennials simply because they are a better value! But each year I find myself down to Lakeside Nursery to get a few annuals. Petunias are one of my favorites because they do well almost anywhere and are very low in maintenance. Here are a couple that I have. The first photo is actually "volunteers" from last year. I was shocked that they came back in the pool pots. The second are yellow and they are new for me this year.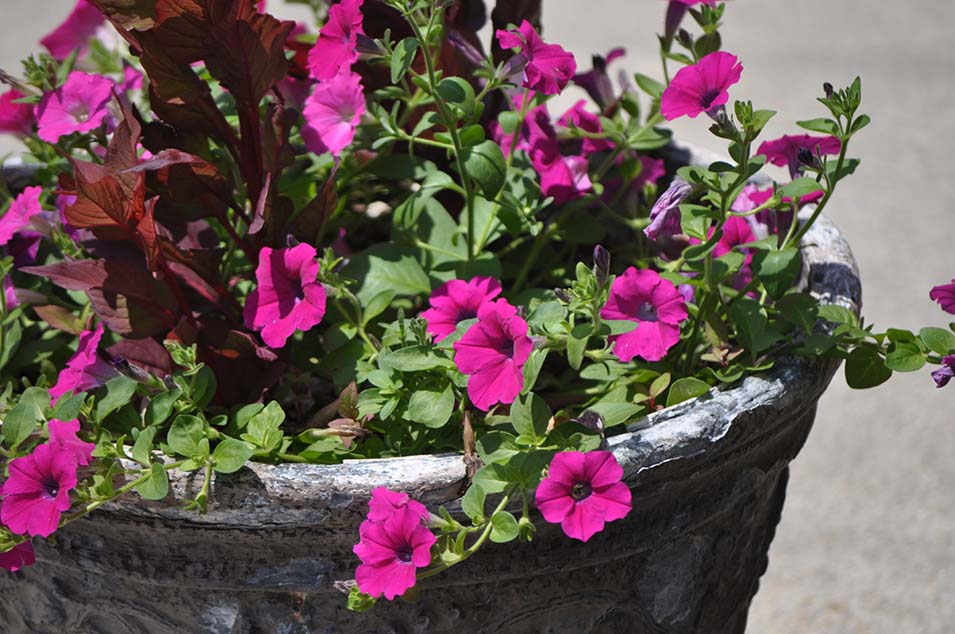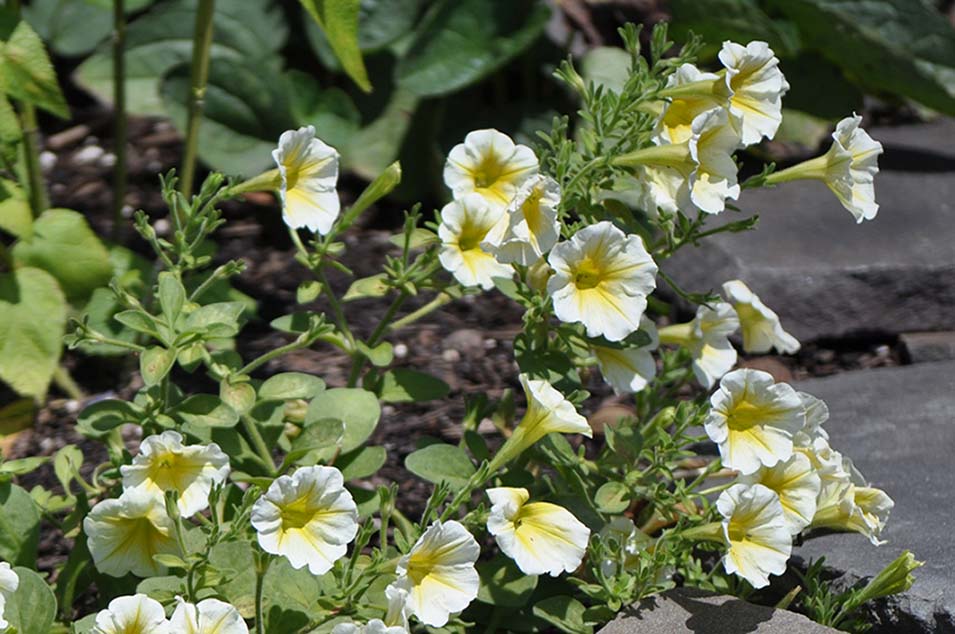 This next plant is a Hibiscus. It was actually bought as a pond plant for the bog. It got so big that it was hanging over the pool deck! I took it out of the bog and divided it. I put 1 back in the bog the the other 3 around the pool. Well the one in the bog died, but the other 3 are in their fourth year! They get loads of big beautiful flowers.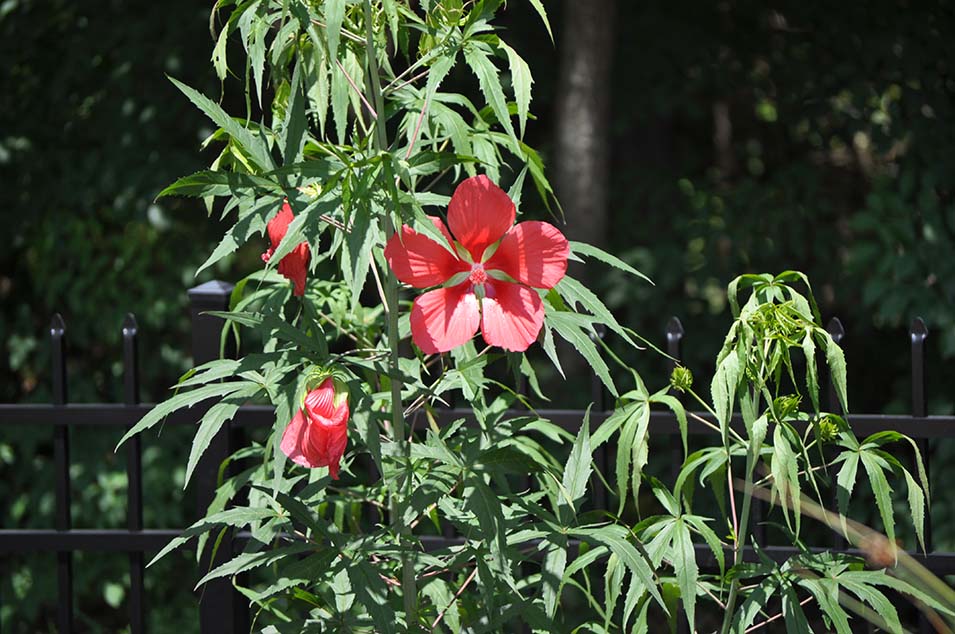 These Cattails are in the pond. They were SUPPOSED to be miniatures, but I am pretty sure they are full size. They are about 7 or 8 feet tall!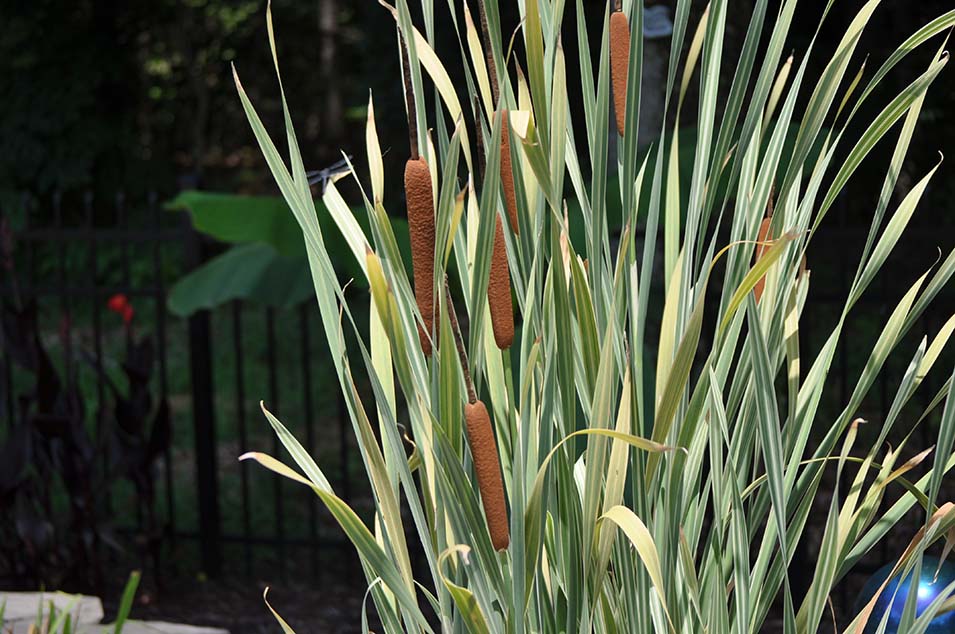 My father-in-law gave me some of these Black Eyed Susans. They are very hardy and multiply like weeds. And now I have lots of them! They are a nice perennial because they bloom during most of the swimming pool season.
I love Daylilies. The bad thing is that they do not bloom for very long. Well I found these beautiful red Daylilies at WalMart of all places. They are hardy and bloom all summer! I have divided them several times. Turned out to be a really special bargain.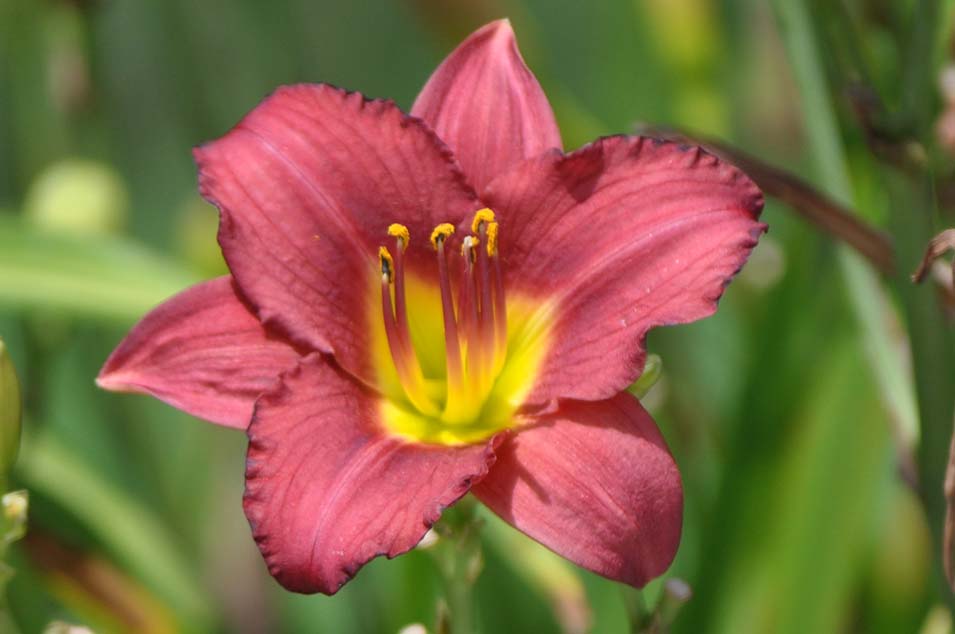 These Lantanas also came from Lakeside and are annuals for the pots. I bought 3 different varieties for each pot. They are very unique.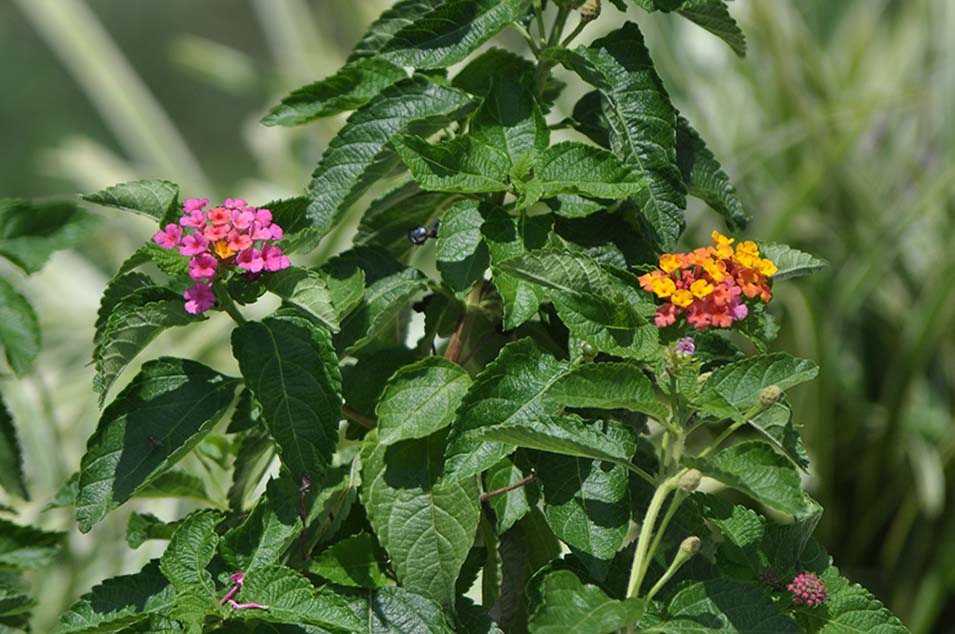 These Calla Lilies are beautiful, but almost spent. Should have taken this photo earlier. These have been divided and really need to be divided again.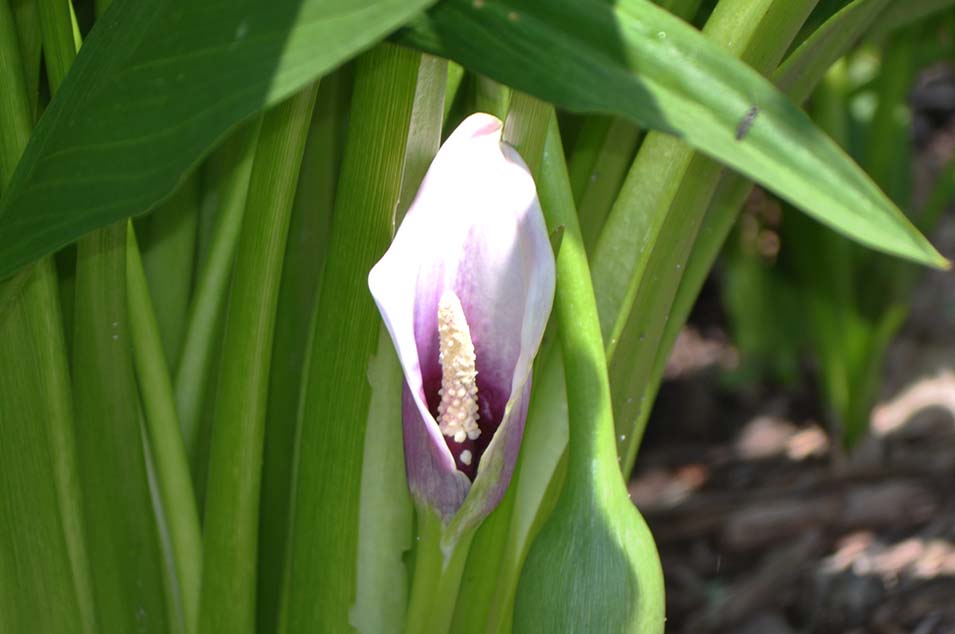 This is Salvia and this variety is known as black. It does have some black, but I think that I would have called it blue. The second photo is one of our many Dragon Flies resting on the Salvia.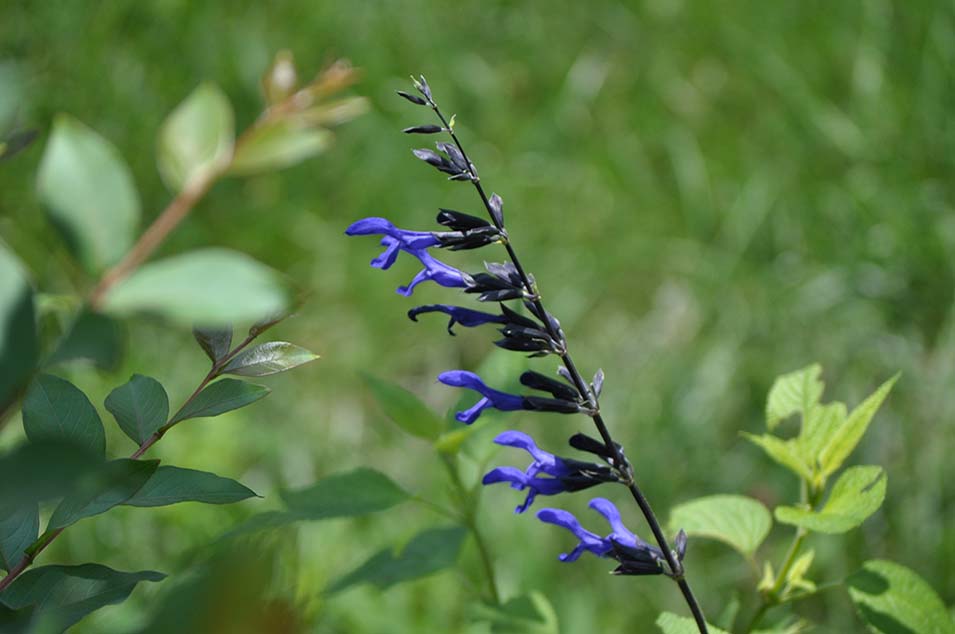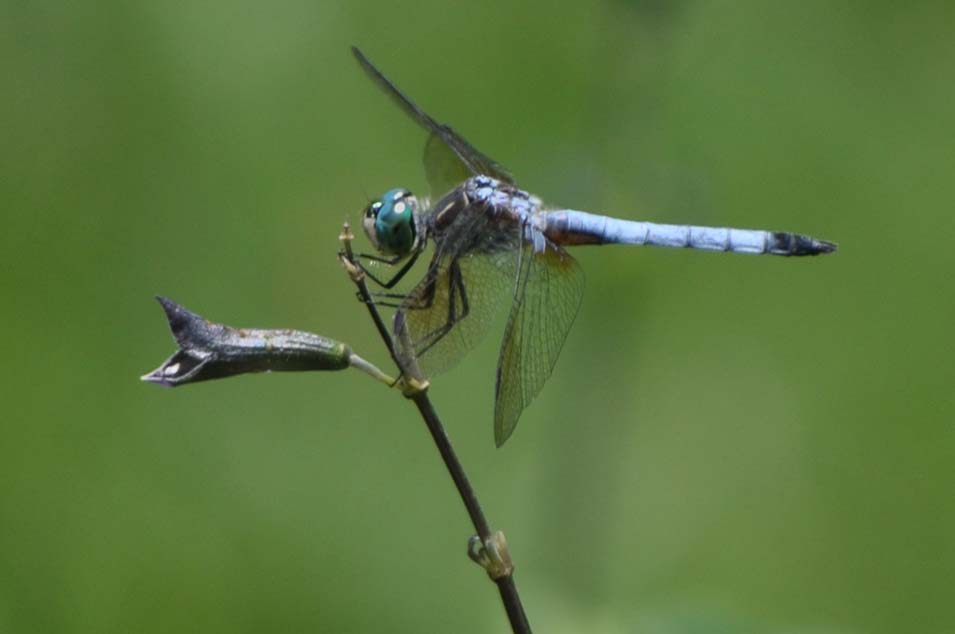 I have Crape Myrtles on either end of my deck that were here when we bought the house. They can get wild. I actually cut them down almost to the ground every year. Not sure if I am correct in this or not. I think that there are Crape Myrtle bushes and trees. I think that these are bushes. They have tons of flowers each year and a very long blooming season.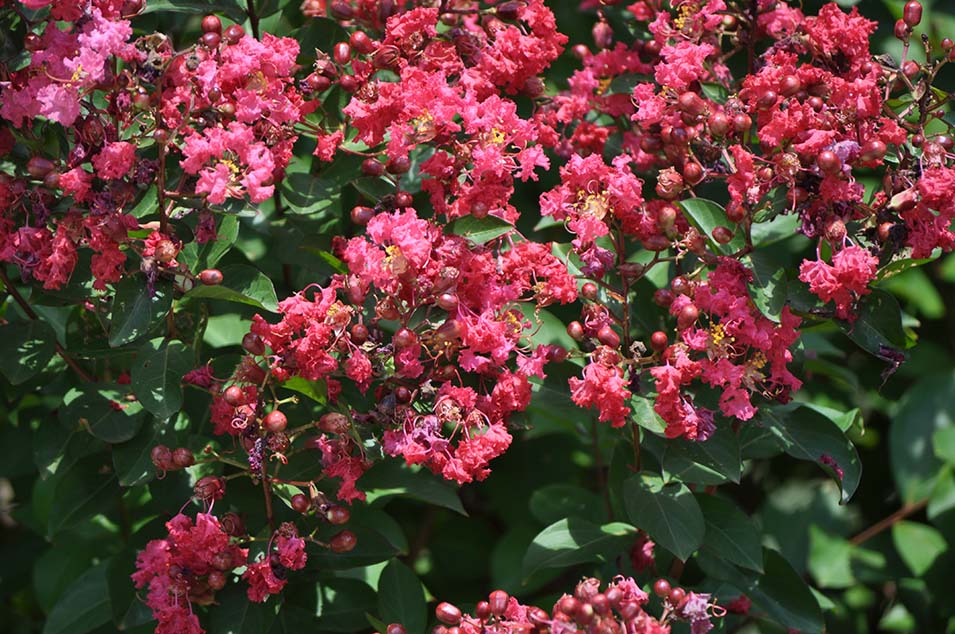 Different plants give a different feel to your backyard. I wanted to add a "tropical" feel to mine. I used to get these little banana trees for about $12 and put them in pots. They would get a couple of feet tall. Then I found these perennial banana trees that get about 15 feet tall! And they have little trees that come up at the bottom that can be transplanted. So I bought 1 tree and now I can have them anywhere I want and they come back every year! They are on of the first things that people notice when they visit my backyard paradise.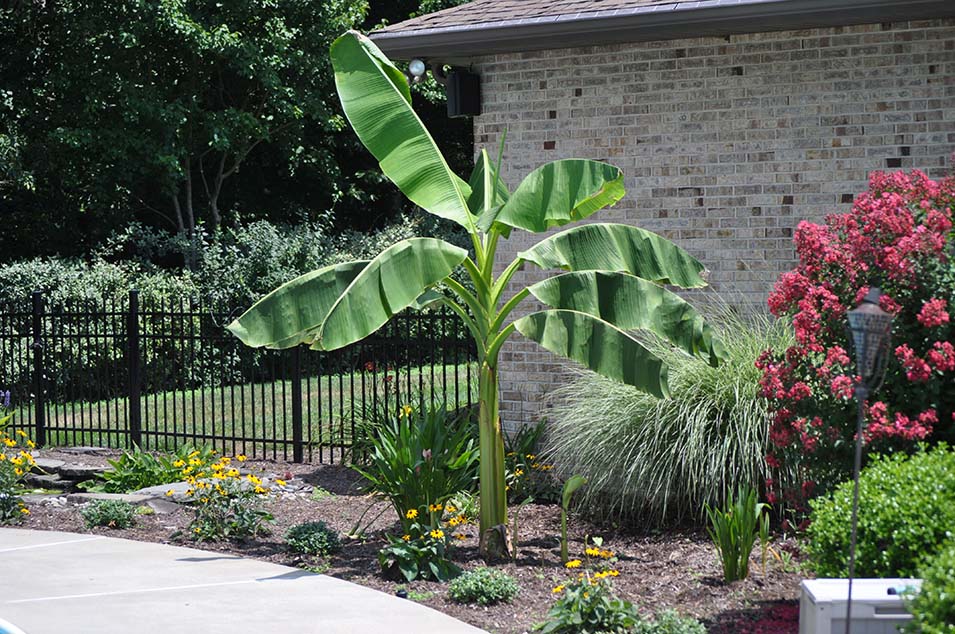 Well that just about concludes the "Summer Walk Around". I believe that everyone should have a space that they can call their own. A place that they have created.
It is a lot of work, but at the end of the day when you sit back, relax and take it all it, it is definitely worth the trouble!