Yes, I am still loving the GrillGrates and the fantastic way they cook EVERYTHING!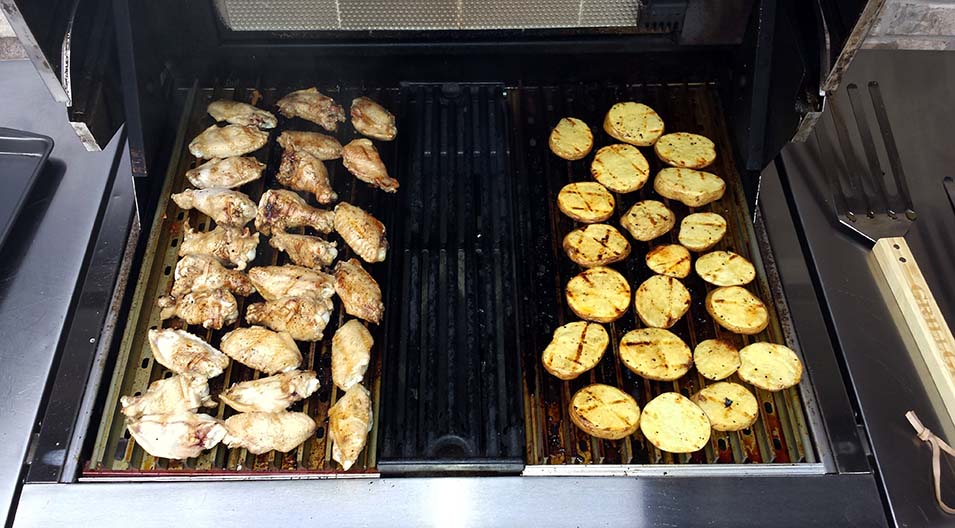 The other night we tried a potato recipe from the GrillGrate website. It is actually a Bobby Flay recipe changed up to work with GrillGrates. Bobby par boils his, but there is no need with the GrillGrates. We sliced some Yukon Golds rather thick. Then coated then with oil, salted and peppered them and on the grill they went. About 12 minutes on each side and they were ready to go. I sampled one, and could not keep my hands off of them while waiting for the chicken wings to finish up! After we got them on the table we added a little vinegar. Good eating in the neighborhood! LOL
I also put some wings on and cooked them "naked". Margo made a sauce from Franks Hot Sauce and butter. These chicken wings were moist, juicy, and full of flavor. They would have been good just as they were. But we love the hot sauce. They are almost like the wings that you get at Hooters.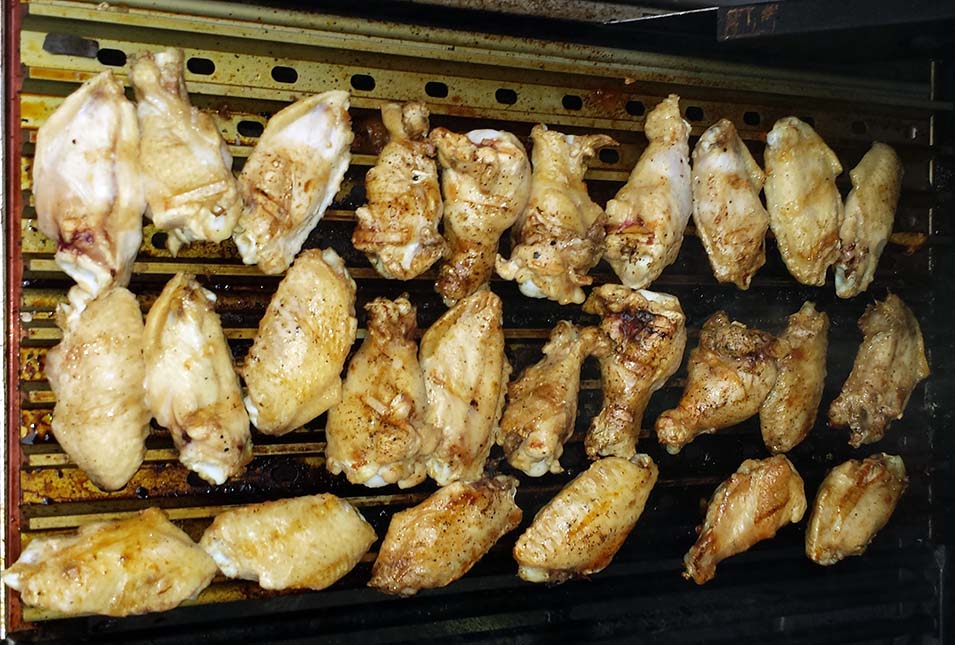 This was a meal fit for a King! Margo is as excited as I am about these GrillGrates. She is always thinking of what we can try next! Tonight will be filet kabobs and the next meal will be sword fish.
But back to this meal. We went to EVO the other night for dinner, and I always bring home a growler. I usually get lot#3 IPA, but this time I got lot#6 Double IPA and it was twice as good! LOL It was perfect with the chicken wings and potatoes!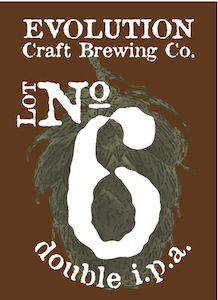 Seems like we are cooking at home more and eating out less since we purchased the GrillGrates! They will probably end up paying for themselves!
I almost forgot about the Tuna Steaks that we had the other day. Before GrillGrates we cooked them on a plank. That retained the juices, prevented flareups, and added a smokey flavor.
But with GrillGrates we have all that with the addition of awesome grill marks! The Tuna Steak was awesome!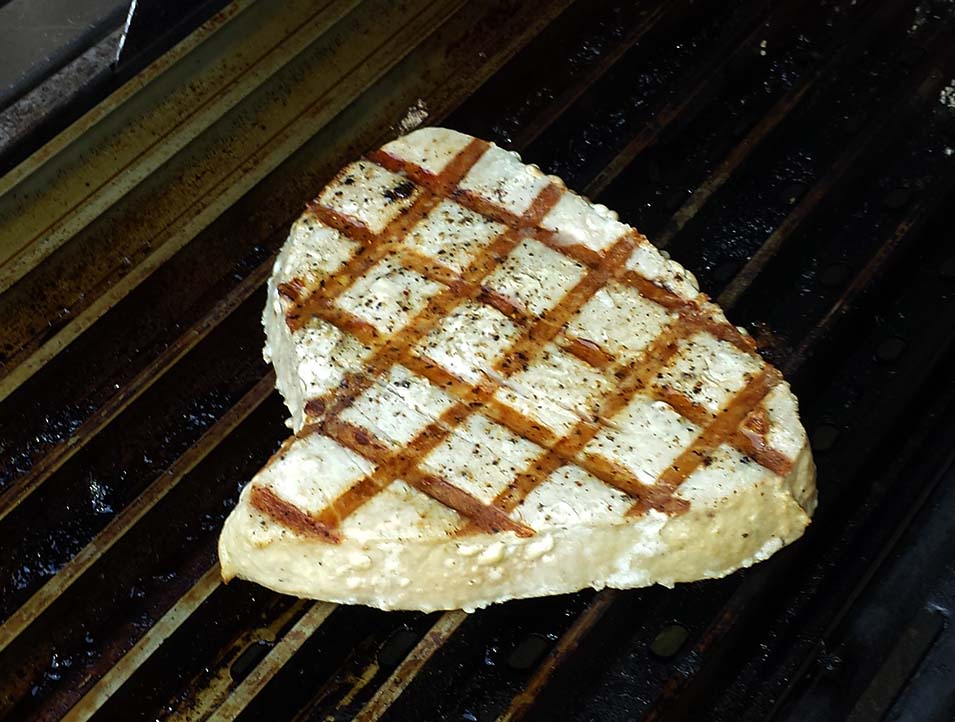 November 1:
Scallops wrapped in bacon, Mahi Mahi, and those delicious Yukon Gold potatoes! Another hit!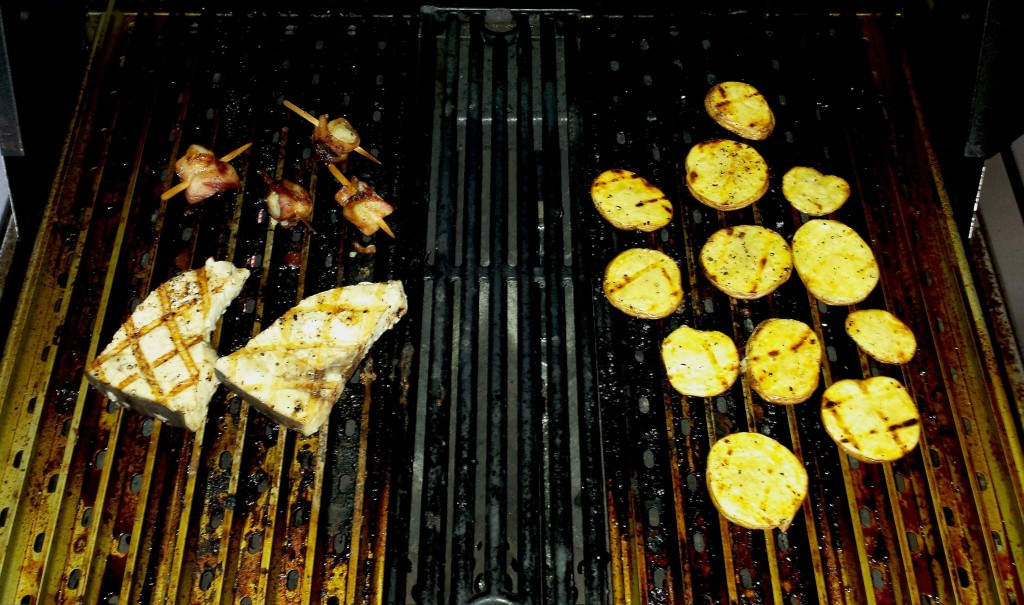 Here is a link to check out the GrillGrates:
GrillGrates