We have been living in this house for almost 12 years. I think that I put these Wood Duck Boxes up the second or third year.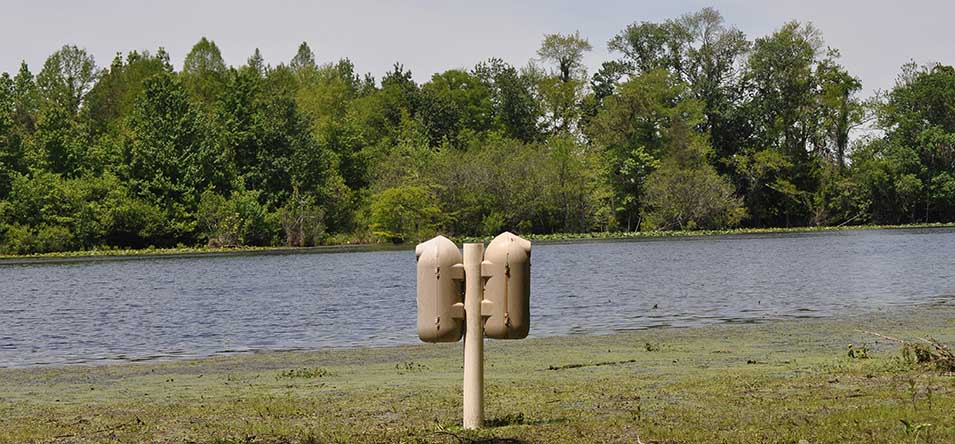 I got them from the State of Delaware Department of Natural Resources. Anyway, we have 4 total housing units and each year they are all used. Needless to say we always have plenty of Wood Ducks!
But the rare thing is to actually see the little chick Wood Ducks come out of the box. Today was only the second time that this has happened for me. So I ran in and got the Nikon so I could share it with you.
Actually when I discovered the event, it was just about over and the hen had already left. I was coming down the side yard with the weed wacker, making all kinds of noise when I saw them. But I did manage to see a few come out of the box and watched the parade go over to the hen.
Here is a movie of one of the stragglers:
And here are some photos: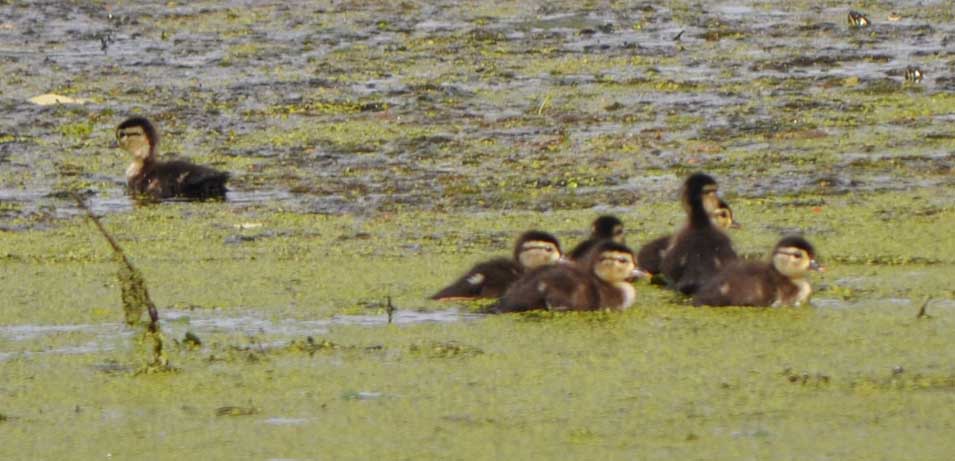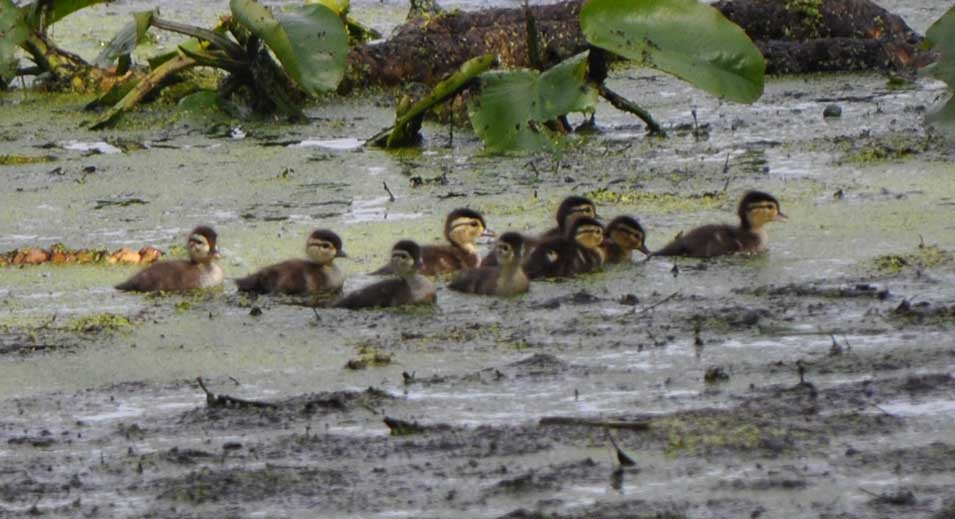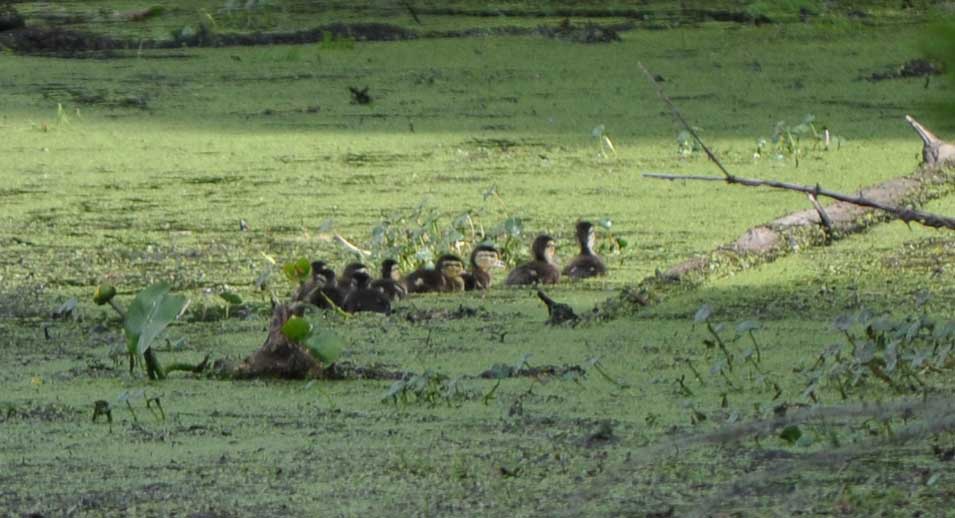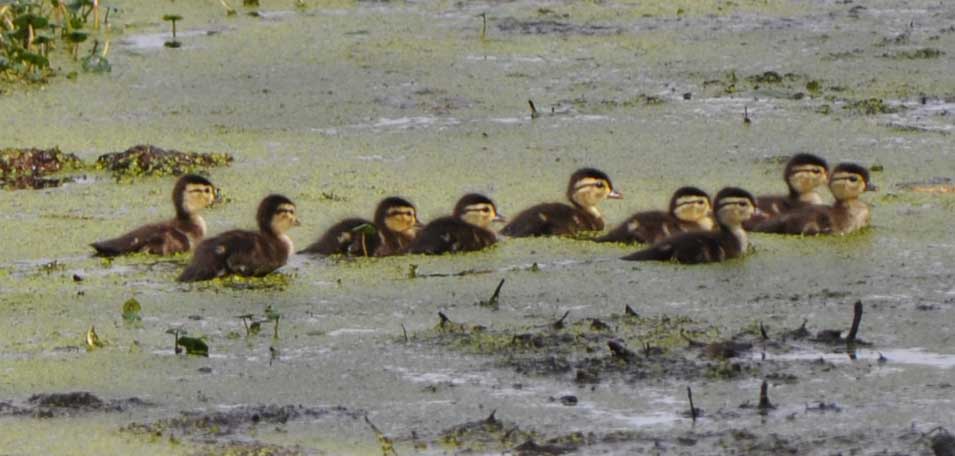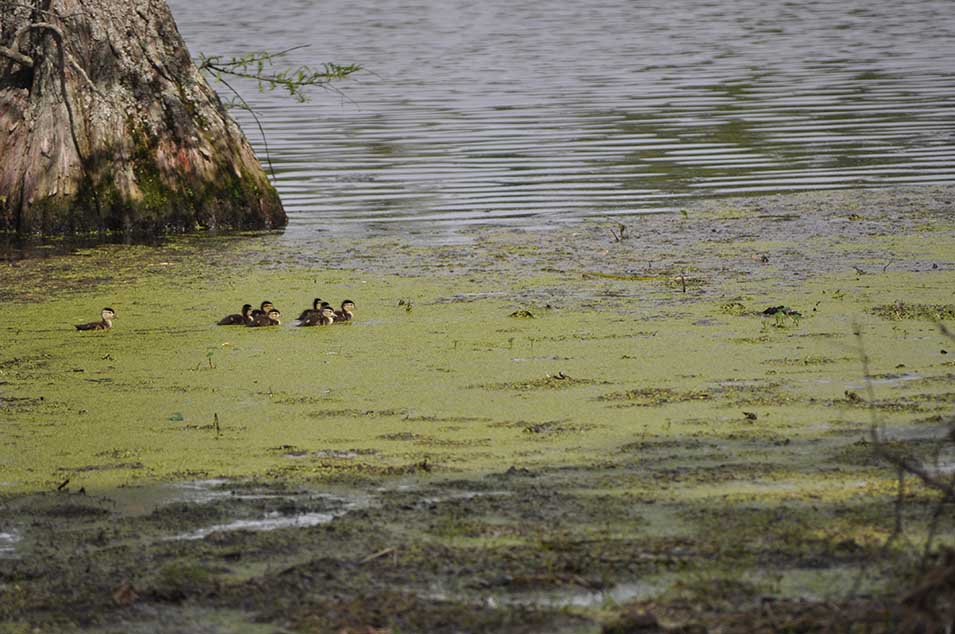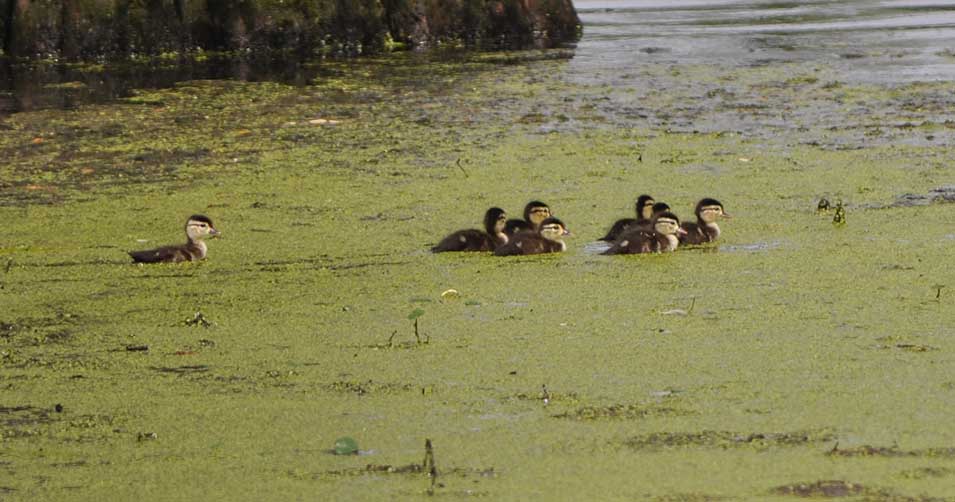 The last time I saw this event the hen had 10 chicks. And I am pretty sure that this one did as well. I also saw another hen hiding in the cove with another very large group of chicks. I am thinking that they may have made their debut today as well!
It will be a lot of enjoyment for us watching these chicks mature. Sometimes the hen brings them up in the yard to look for scraps under the bird feeder. They are very small and very vulnerable to the predators, such as snakes, eagles, and hawks. Only about half of them will make it.
I also saw my Green Heron out there while I had the Nikon so I took a few photos of him.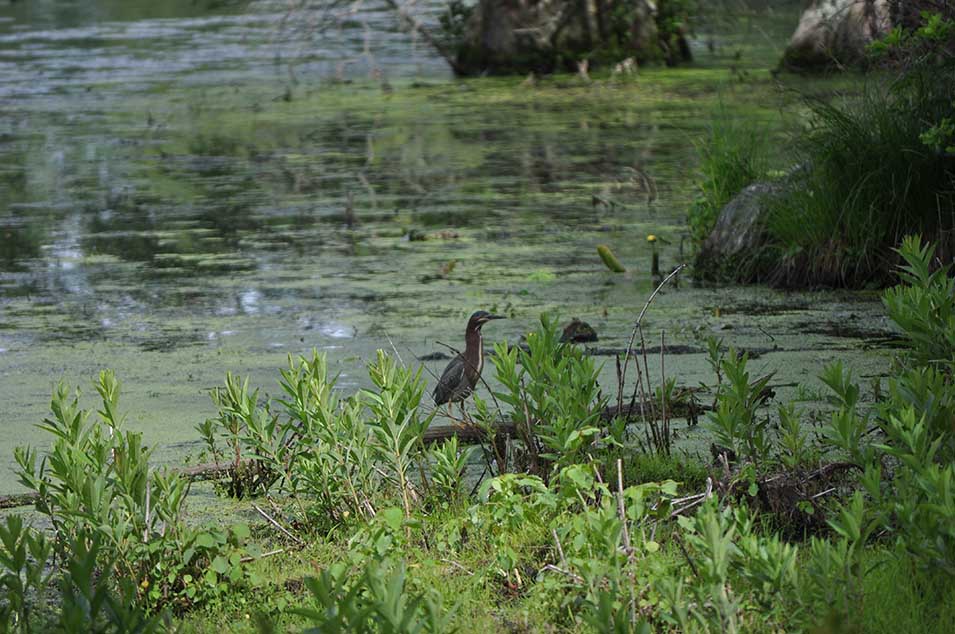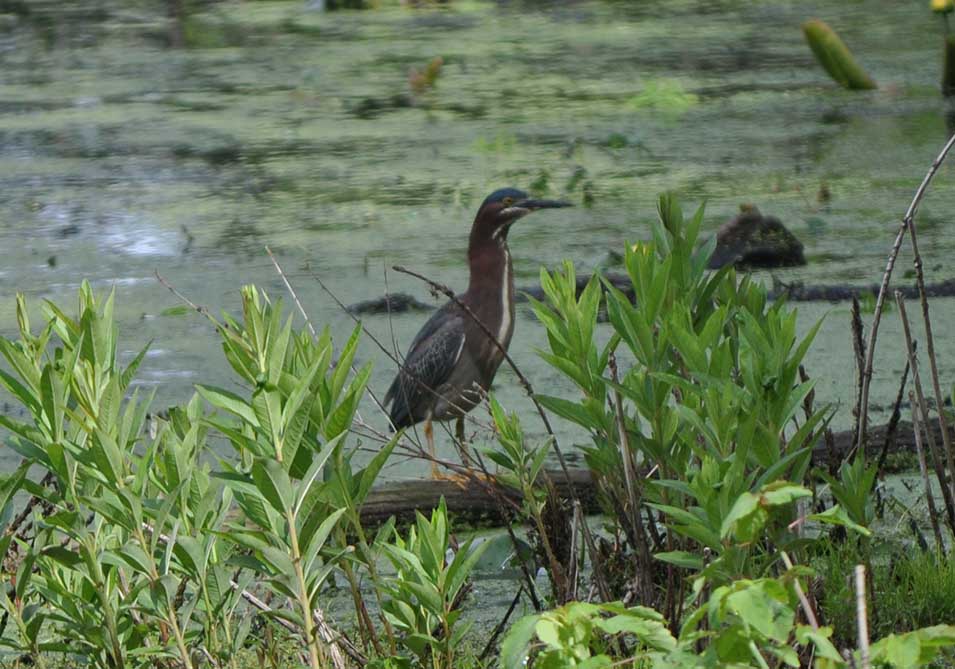 This year for the first time I caught that rascal looking in my fish pond for a snack. I let him know that they were NOT for snacking! LOL
Also there was a Piping Plover looking around for some treats so I took some photos of him. I have never noticed any of these hanging out on the shoreline until this year.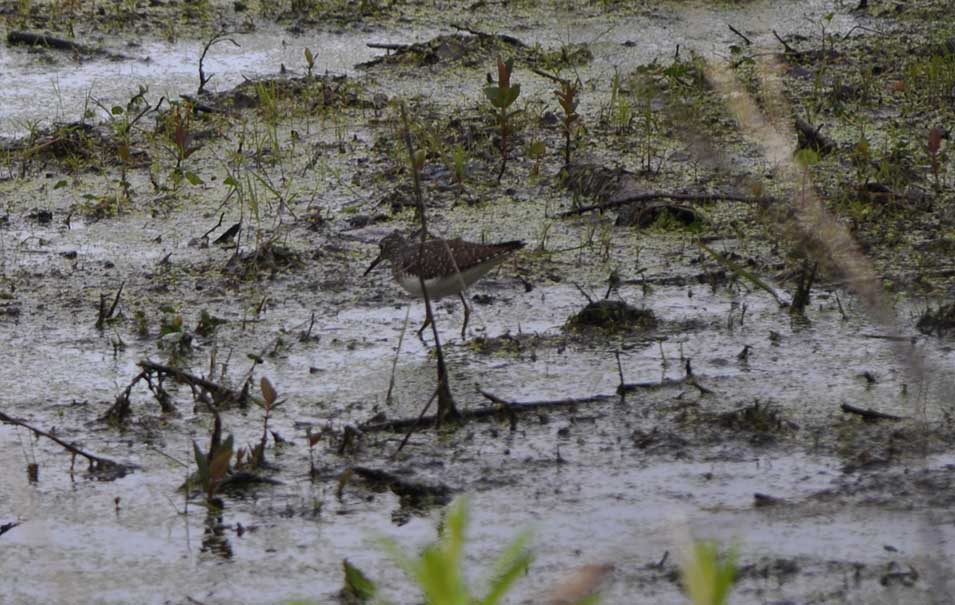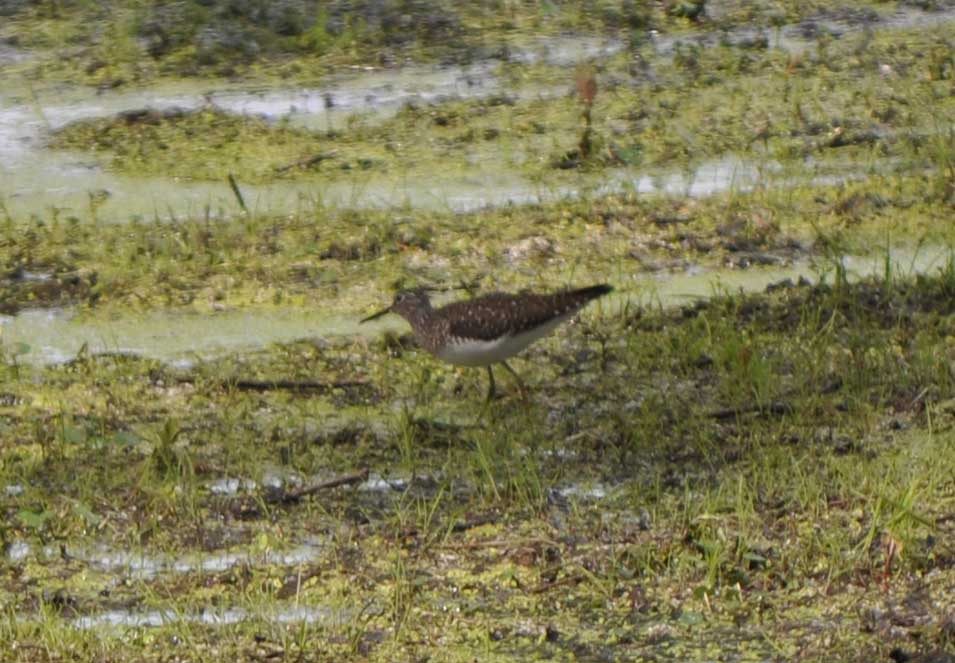 I also saw my King Fisher in a tree at the shoreline, but I could not get a shot of him. Maybe next time!