Fall is a great season. Crisp and cool. The leaves turning colors. The summer heat is but a memory. And it was certainly a hot one! I think that I am ready for some crisp and cool.
One of the best things about this time of the year is the fact that you can turn the air conditioner off and sleep with the windows open.
That in itself is a treat, but when you wake up to the sound of the migratory Canadian Geese sounding off, it makes it all the better! So when I woke up this morning and heard that sound, I grabbed the Nikon and headed for the shoreline.
Now the resident Geese are used to me and they really just keep doing whatever they were doing when I go down there and walk around.
But the migratory visitors are a little unsure of me. They didn't fly away, but they were quiet and cautious. I was hoping that they would do some talking for the video, but I had no such luck.
Now this first picture is Henry watching the Geese. He knows that these are not regulars and he is not sure if they are here to go fishing. I don't think that he is as excited as I am about them!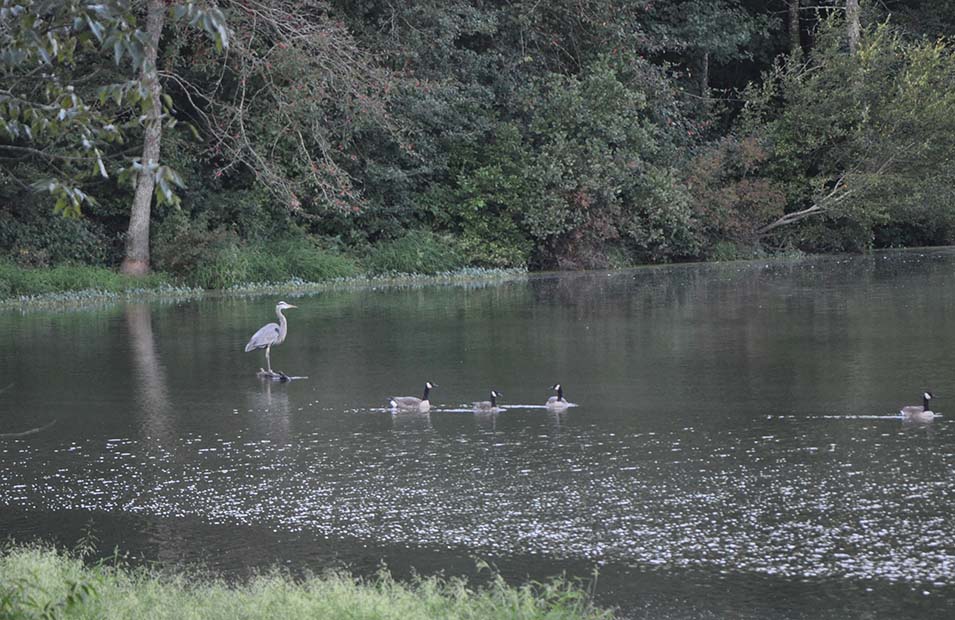 Here is a group of them just floating around, without a care in the world!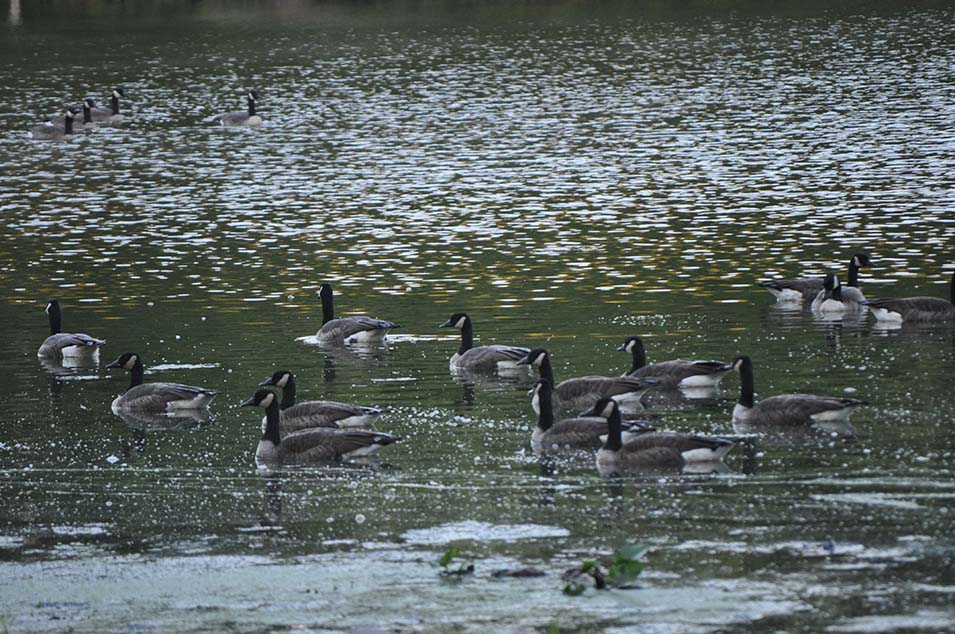 And here is the video that I took.
This also reminds me that it will soon be time to go to the Waterfowl Festival in Easton. Margo and I have not missed a festival since we have been together. There is always plenty to see!
Life on the Eastern Shore is a little laid back, and that suits me just fine.