Seems like a lot of time, sweat and tiredness (if that is a word?) have gone by since starting this project. But I have to say that in the end it will all be worth it! I find myself sitting out there every morning and every evening. Staring, planning, and enjoying.
Here are a couple of full views of the nearly complete pond: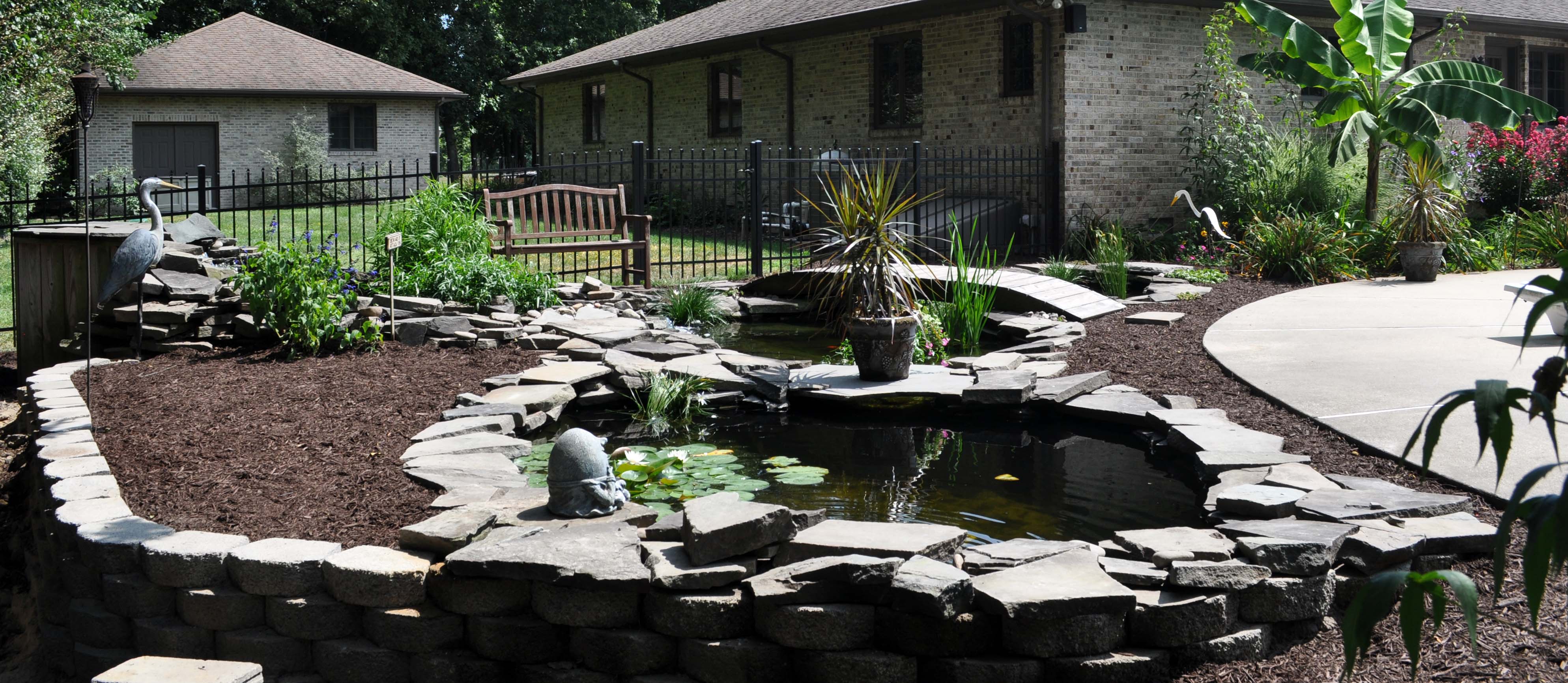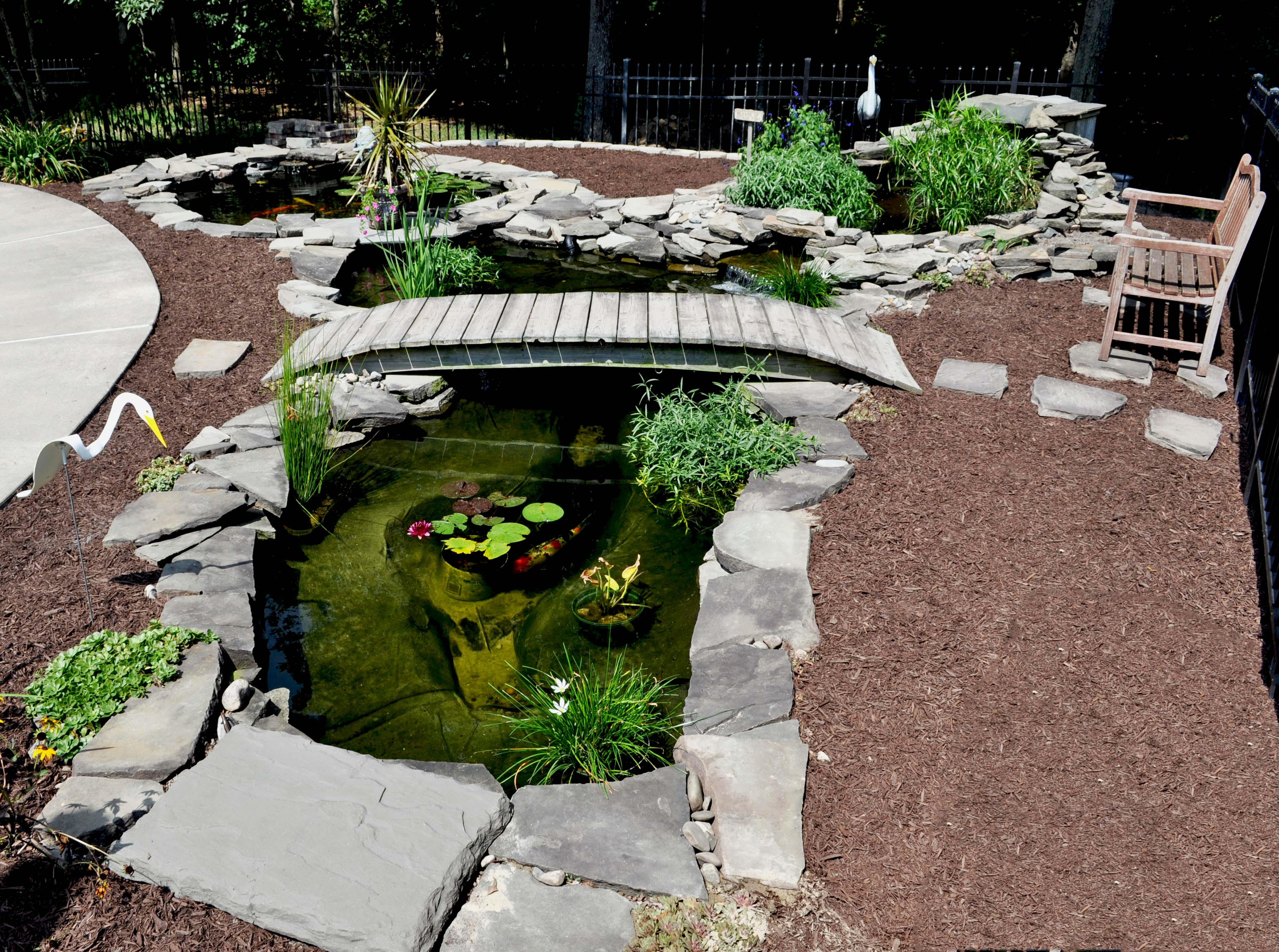 And here is Humpty Dumpty. Margo has been missing him. He has been living in the garage during the construction process!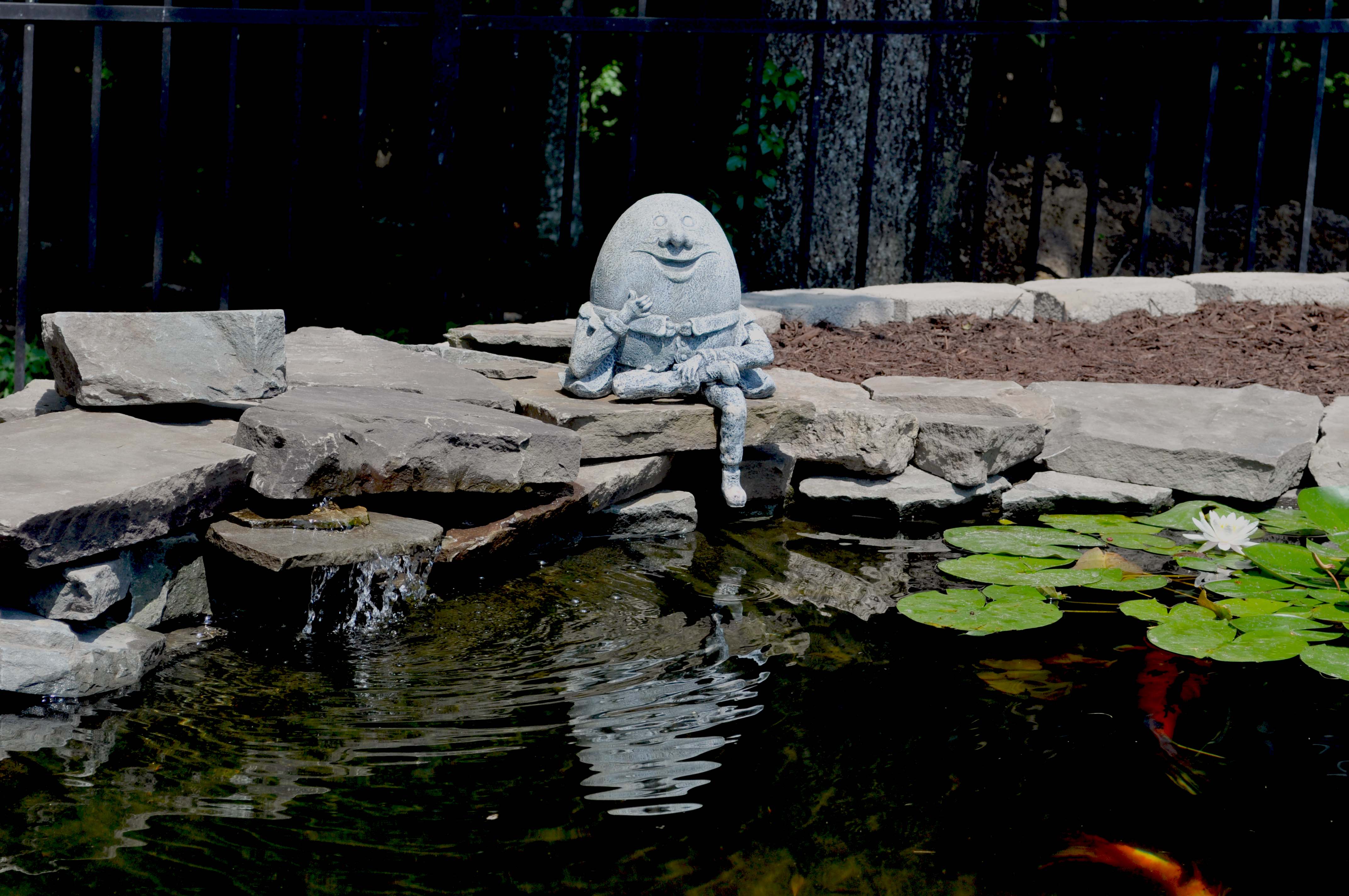 And here are some of the koi, enjoying all of the extra water! I think that I need more fish. LOL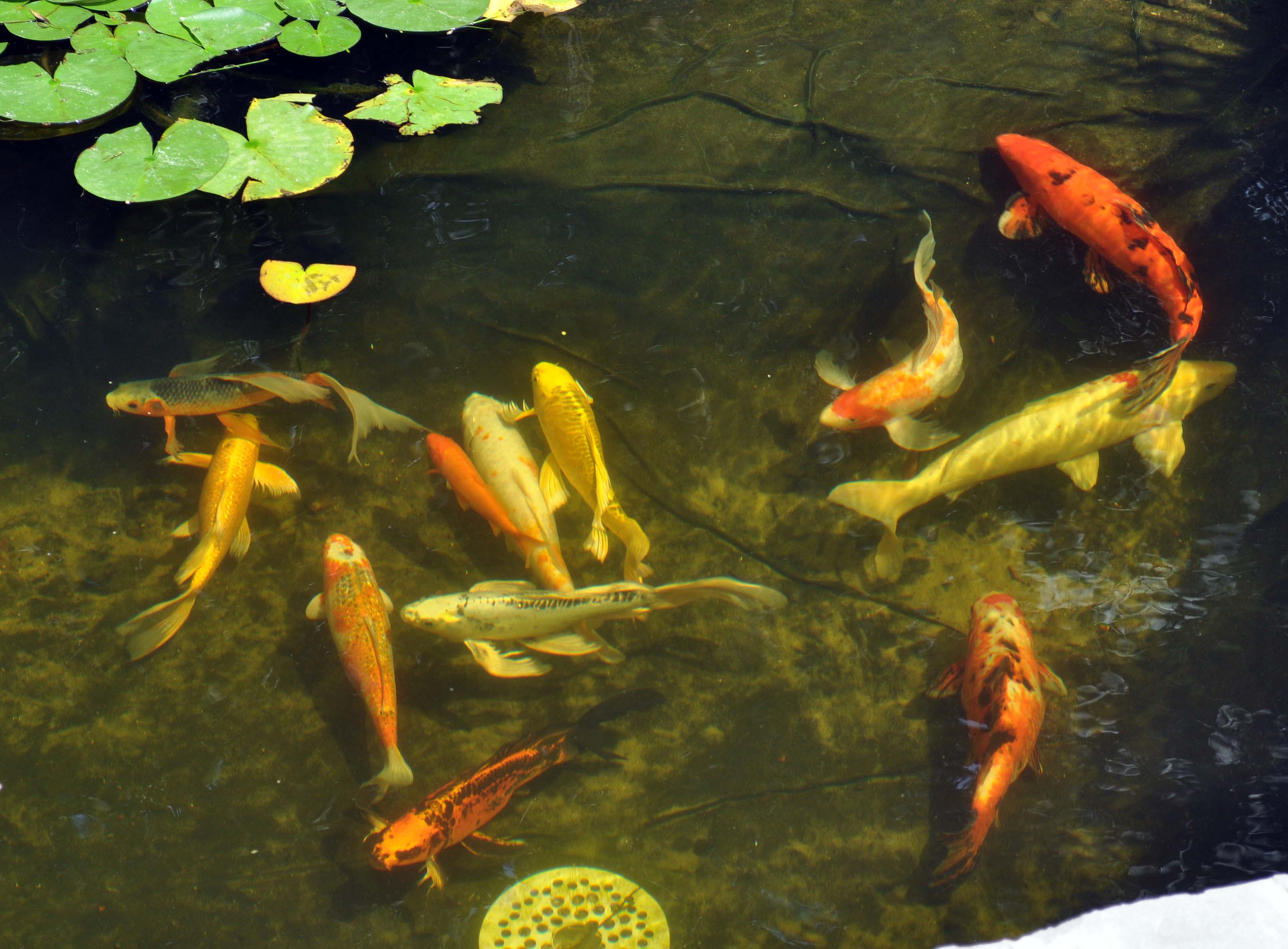 Here is a partial view of the new section. The new seating area in the rear is a bonus for sure!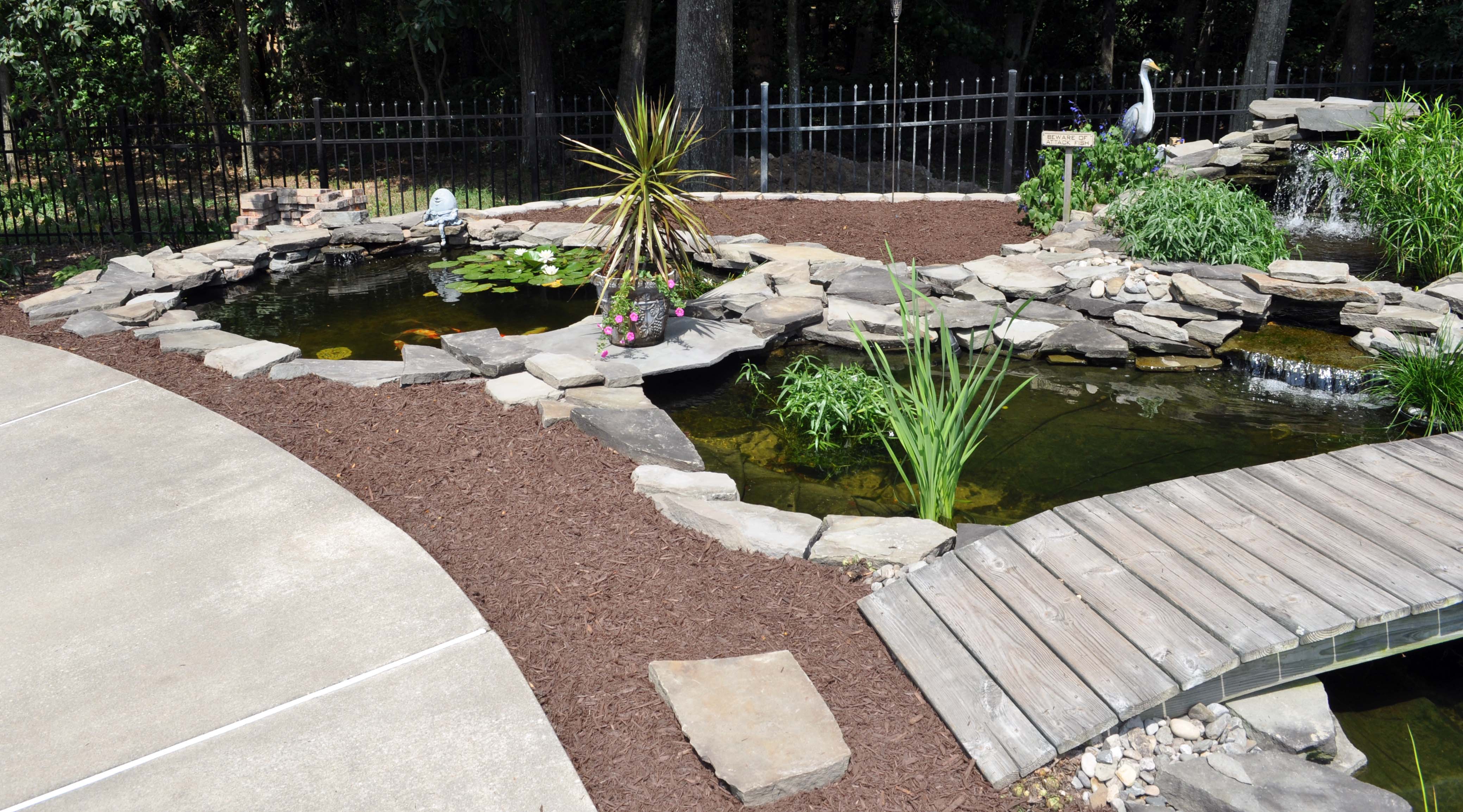 Here are a couple of photos from the rear of the pond.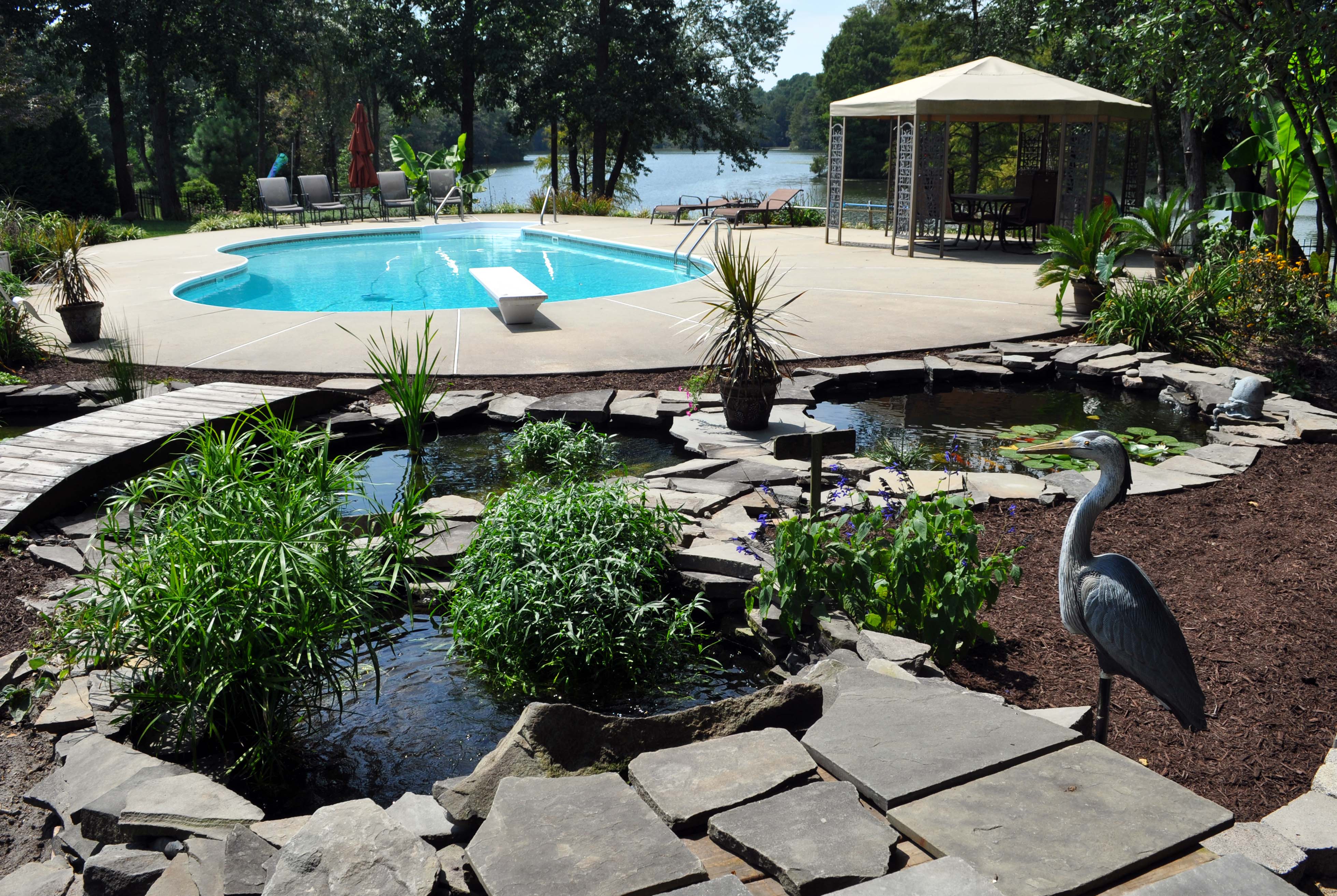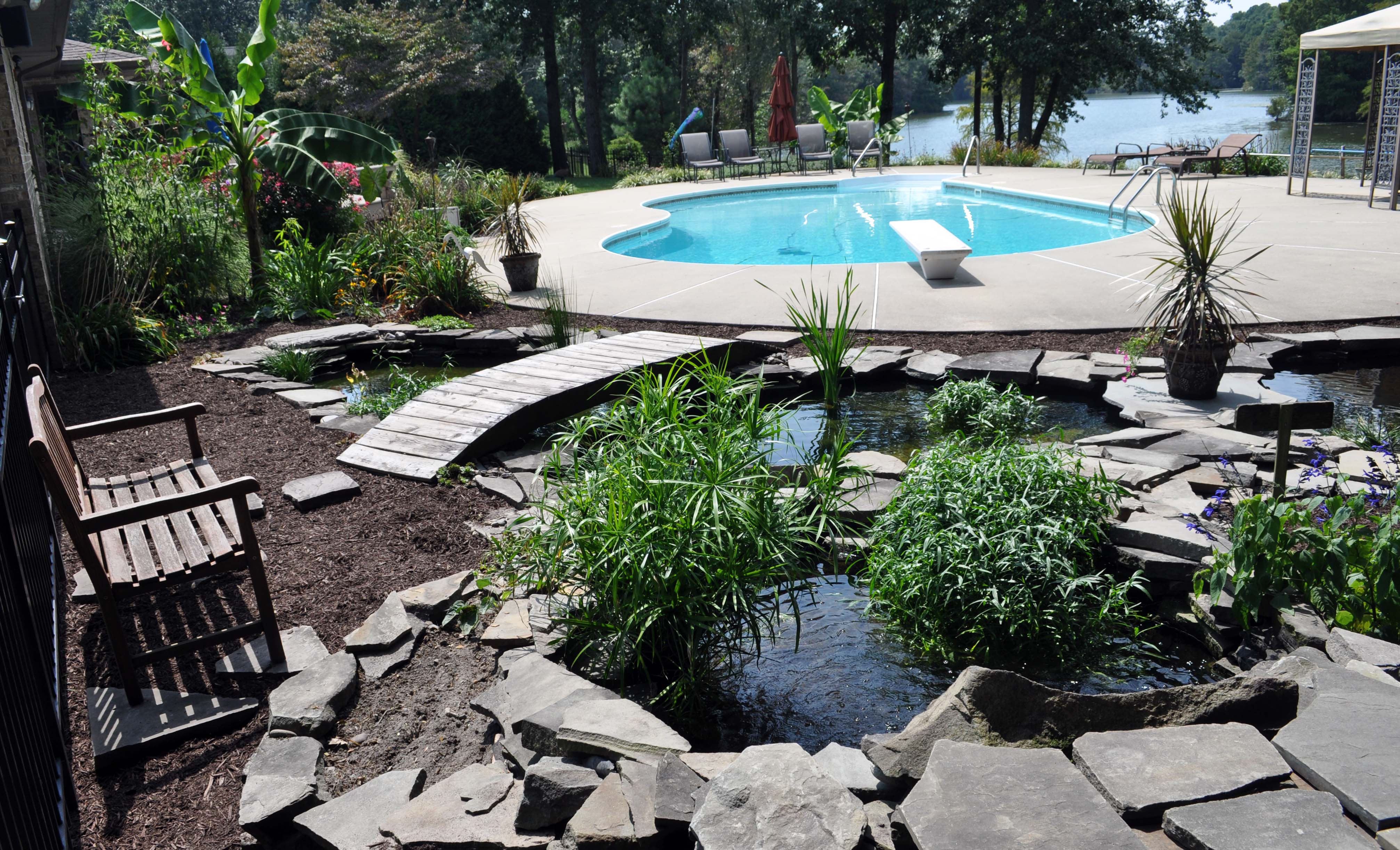 And here is the pump and filter.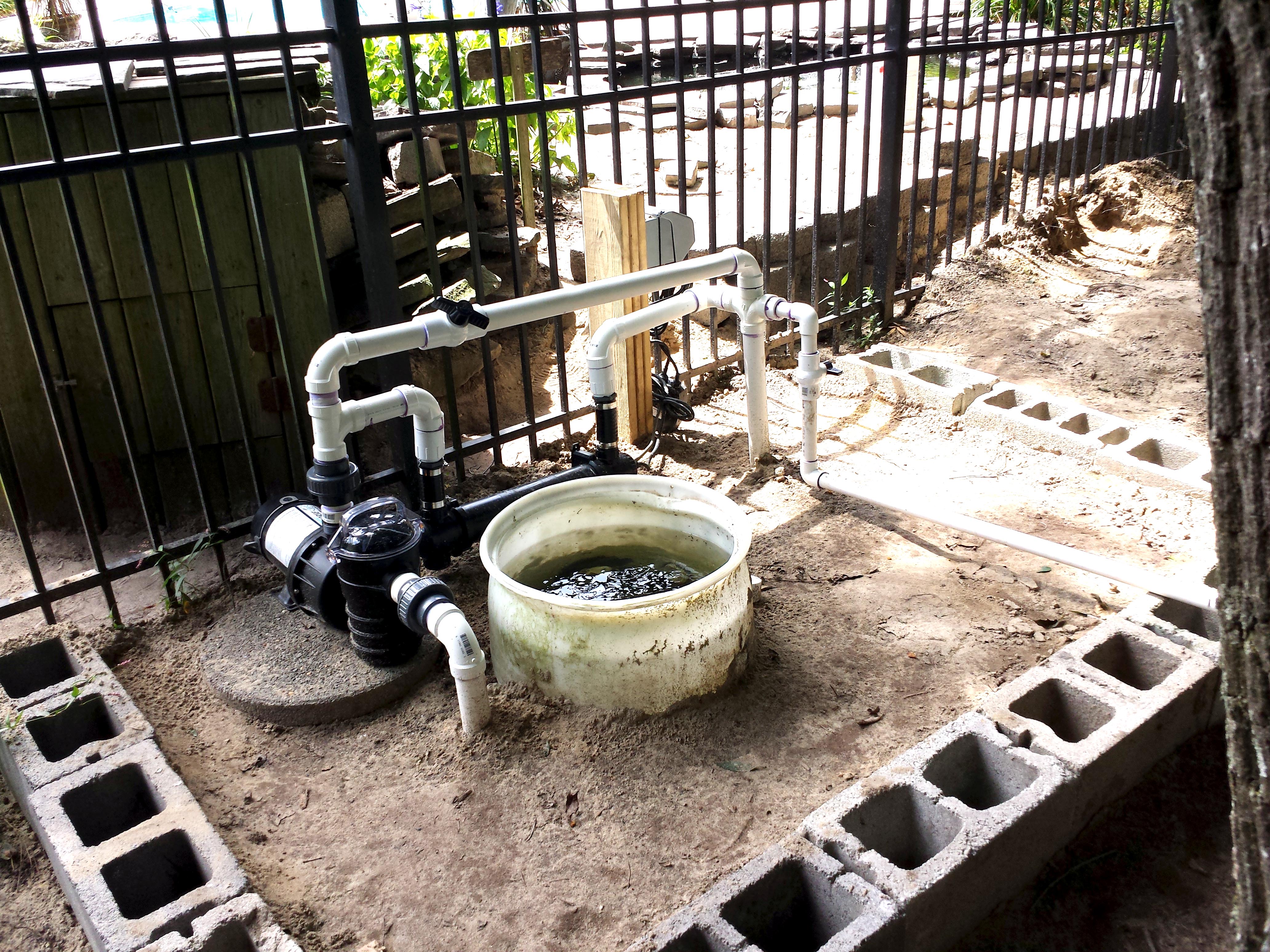 For now I will enjoy what I have. I still need some type of walkway on the left side to get to the rear seating area. I also need seating. I am thinking a couple of adirondack chairs and a small table.
Oh, and of course some new fish! I have already been talking with Richard and Lora of Koi Creations! LOL
Update (9/7/15): Richard called last weekend and asked if I wanted to come over and get some fish. Unfortunately I was going to my brother-in-law's to eat crabs, so I had to decline. But the next morning while having my morning coffee I noticed all kinds of new fish! Him and Lora had caught me some and delivered them while I was gone! And there are some mighty nice looking fish of assorted sizes. I have also seen at least 3 of my very own baby fish. Wasn't sure if they would make it through the construction process, but at least 3 of them did. And they are getting bigger everyday!